Heidi x Angus Litter
PUPPIES ARE HERE!!!
Born 30/11/14 - 4 males and 5 females. Pics at 5 weeks
All Puppies are sold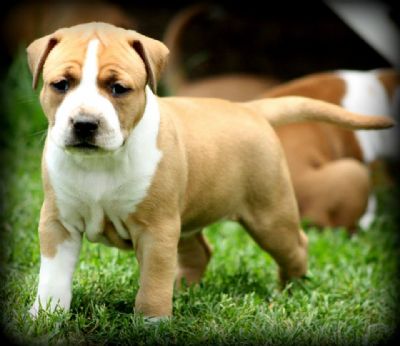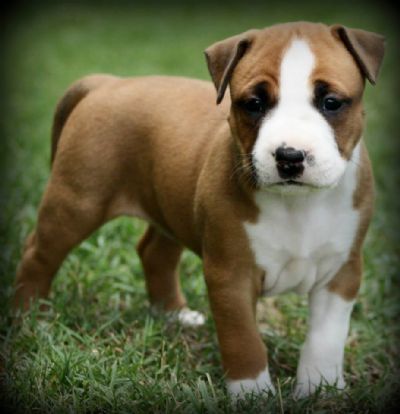 Trouble Ruby-Rose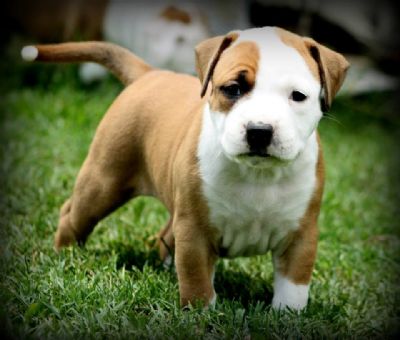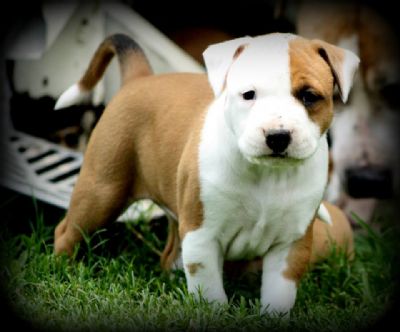 Xena Billie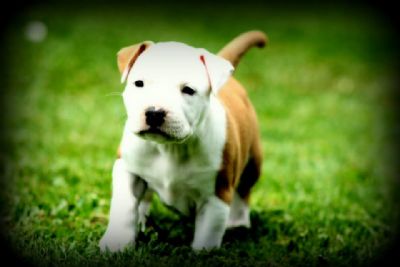 Tula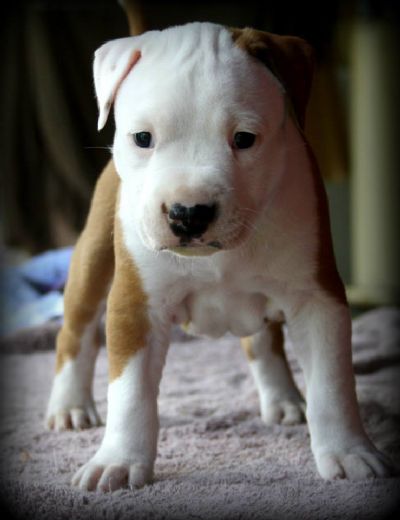 Titan Dozer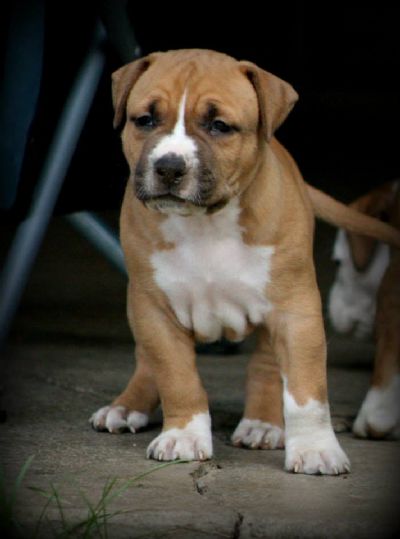 Illium Chief
Ch. AmstarFX Heidi Ho E.T.
and
BIS, MRUBIS Supreme. Ch. Ozmyte The Deeds Done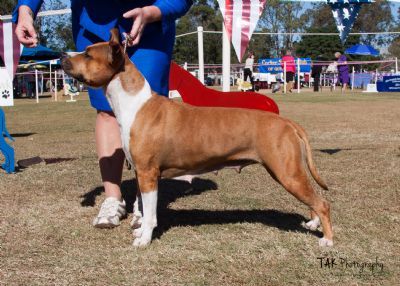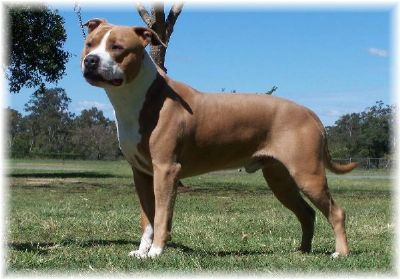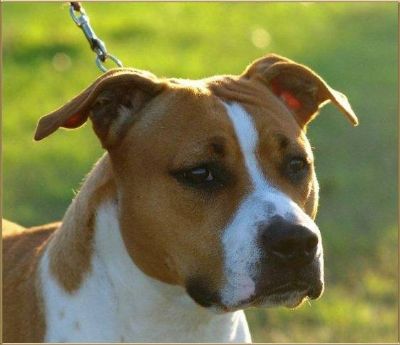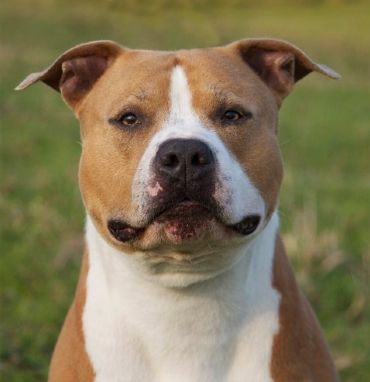 We are very excited to announce the mating between our beautiful Heidi, Ch. AmstarFX Heidi Ho and the very handsome, Angus, BIS, MRBIS Sup. Ch. Ozmyte The Deeds Done
Heidi obtained her Australian Championship title with ease at the tender age of 13 months and is a multi BOB, Runner to Best in Group, Class in Group and Class in show winner. She also qualified for the 2010 Qld Top Puppy of the Year Zone III Finals twice going through to the 3rd round. She has a beautiful laid back temperament that you just can't help but fall in love with. Heidi is an accredited Delta Therapy Dog, the youngest Amstaff to be accredited in Australia.
Angus is a handsome man with an adorable personality and temperament. Angus is a Best in Show, Multi Runner Up in Show, Best and Reserve in Group and Class in show winner. He also won Best of Breed at the 2011 Royal Queensland Show. He was Dogzonline All Breeds No. 1 Amercian Staffordshire Terrier for 2011 in Australia and All Breeds No. 2 American Staffordshire Terrier in 2012 in Australia. He is also the son of our gorgeous boy "Zeke" Ch. Dinamyte Dirty Deeds and grandson of our stunning boy "Kujo" MBIS, MRBIS, RBISS Sup. Ch. Dinamyte Chace The Ace E.T. of who this mating will be a line breeding on.
Both Heidi and Angus have been hip and elbow scored with excellent results, are eye tested clear and ataxia clear. Puppies will be ataxia clear by parentage.
We look forward to seeing what this breeding produces. Puppies are due 25th November 2014.
Puppies will be available to select homes and will come with Pedigree Papers on the Limited Register (Not for breeding or showing) , or on main registration on co-ownership with contract to approved homes only (non breeding), wormed, vaccinated, microchipped, dewclews removed, a puppy pack and lifetime breeder support.
We would like to thank Nicole Keedle for allowing us to use her beautiful boy Angus.
For more details on this upcoming mating please email me at [email protected] or ph: 0437 820 678 -
s. BIS, RBIS Sup. Ch. Ozmyte The Deeds Done

s. Ch Dinamyte Dirty Deeds

s. MBISS Gr. Ch. Zican's Impressive Mr Doc (Imp Swd)

d. Ch. Dinamyte Billie Jean

d. Ozam Maia The Jersey Cow

s. MBIS, MRBIS, RBISS Sup. Ch. Dinamyte Chace The Ace E.T. ROH

d. Ch Ozam Arizonna Aniken

d. Ch AmstarFX Heidi Ho

s. MBIS, MRBIS, RBISS Sup. Ch. Dinamyte Chace The Ace E.T. ROH

s. Ch. Tsamstafs Red Rock

d. Ch Dinamyte China Rose CD ET

d. Ch Zforce Star FX

s. Ch LaExotica Latino Heat

d. Ch. Tangogold Chief Maka
Contact Details
Jodie McKay
North Queensland, QLD, Australia
Phone : 0437 820 678
Email :
[email protected]