CH. DINAMYTE BILLIE JEAN
"Billie"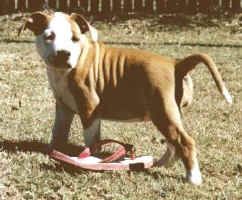 8 weeks old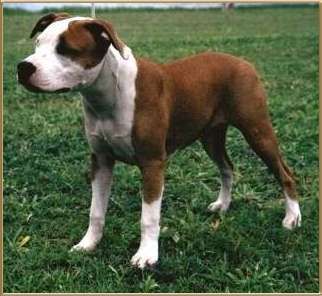 6 months old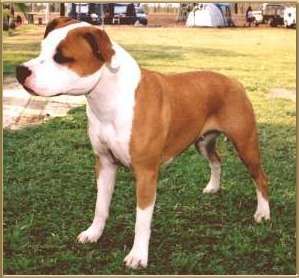 16 months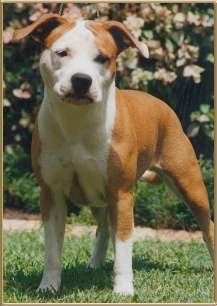 2 years old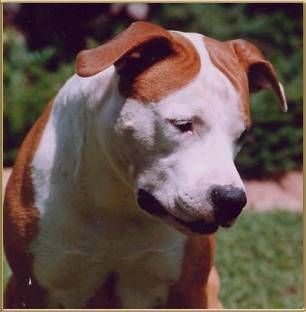 Billie and Mojo

Billie at 10 years old

Billie is a striking red and white girl, with a spectacular head, gorgeous topline, strong front and excellent bone. Billie started of her show career with a Best Baby Puppy in Group and Best Baby Puppy in Show award and has gone onto win numerous best of breed, class in group, runner up to best in group and class in show awards. She has also qualified for 2001 Top Puppy of the Year Zone III Finals, the first bitch along with her mother to have ever qualified. She is from my first litter produced out of China and Redrock. Billie's litter produced a gorgeous litter for me sired by MBISS Ch Zican's Impressive Mr Doc (imp Swd) which produced Ch. Dinamyte Dirty Deeds, Ch. Dinamyte Peaches N Cream, Ch. Dinamyte Hyperillusion and Gr. Ch. Dinamtye Shakhira. Billie is co-owned with Matthew Blake.
D.O.B -

s. Ch. Tsamstafs Red Rock

s. Ch. Mackamstafs Hawk

s. Ka Hanahous Seamist (Imp USA)

d. Mackamstafs Wayward

d. Ch. Bluesteel Diamond Mask (AI)

s. Am. Ch. Willynwood Redneck (USA)

d. Ch. Araganu Blue Diamond

d. Ch. Dinamyte China Rose CD ET

s. Ch. Bluesteel Lucifer (AI)

s. Am. Ch. Willynwood Redneck (USA)

d. Ch. Araganu Blue Diamond

d. Ch. Wharekuri Cochinnenako

s. Ch. Araganu Billys Boy

d. Mackamstafs Blue Moon
Contact Details
Jodie McKay
North Queensland, QLD, Australia
Phone : 0437 820 678
Email :
[email protected]