DELTA THERAPY DOGS
Introducing our newest Delta Therapy Dog
Thor "Ch. Dinamyte Big Bang"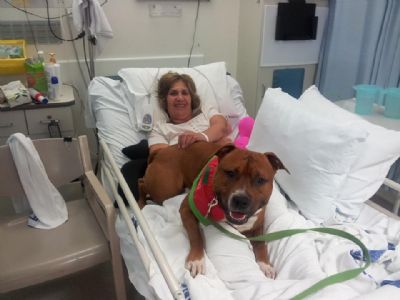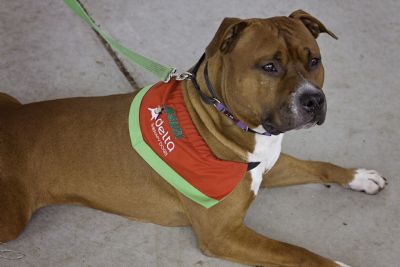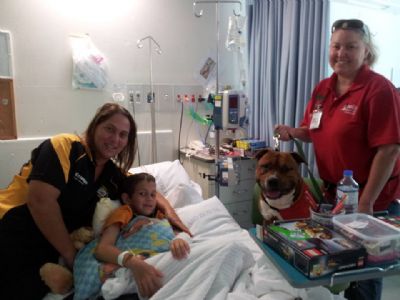 Delta Dog Heidi "Ch. AmstarFX Heidi Ho" visiting the Townsville General Hospital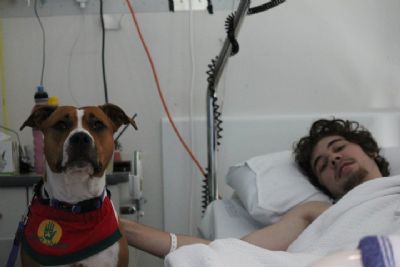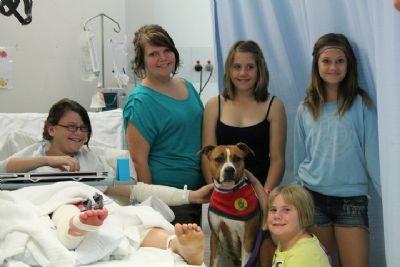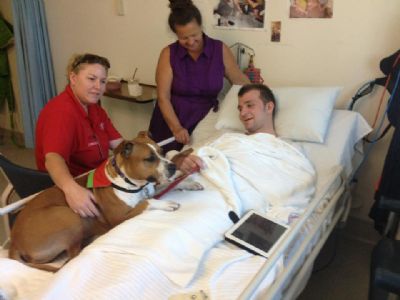 Delta Dog Zeke "Ch. Dinamyte Dirty Deeds" visiting the Townsville General Hospital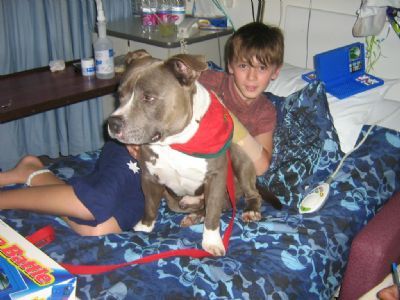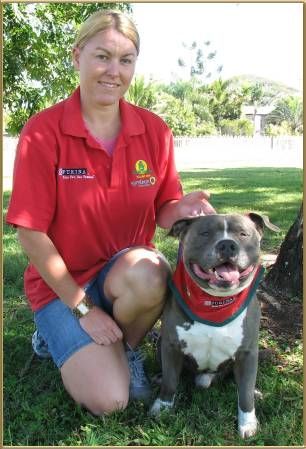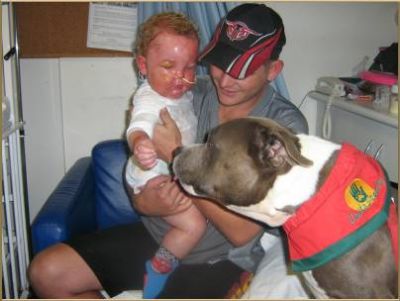 About the Delta Society
Delta Therapy Dogs™ Program involves temperament testing volunteers' pet dogs and training the volunteers to become Therapy teams. All of our teams are clearly identified - the volunteers wear attractive monogrammed polo shirts and their dogs wear stylish bandannas - and have a high community profile.
Volunteers and their Delta Therapy dogs will visit any institution where re-establishing contact with a companion animal enhances the quality of the patients' and residents' lives. The joy and therapeutic benefit that our visiting volunteers and their Delta dogs bring to our clients – from small children to frail elderly nursing home residents - really has to be seen to be fully appreciated.
Our dogs are involved in recreational, diversional and play therapy activities and increasingly in goal oriented therapy. In March 2011, there were over 750 Therapy teams were visiting residential care facilities and hospitals in
branches based in Adelaide, Hobart, Devonport, Launceston, Melbourne, Geelong, Bendigo, Mildura, Riverina/ACT, Sydney/Central Coast, Newcastle, the Central West (NSW), Brisbane, and Townsville.
Contact Details
Jodie McKay
North Queensland, QLD, Australia
Phone : 0437 820 678
Email :
[email protected]