Dognyty Amstaffs are proud to announce the arrival of 5 boys and 3 girls between
BIS, BISS,RBISS Ch. Dinamyte Depth Charge
"Dozer"
and
Dinamyte Nobel Prize
"Tilly"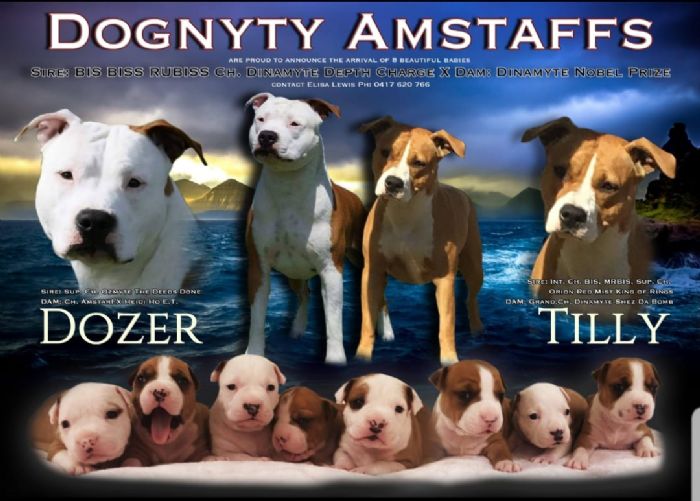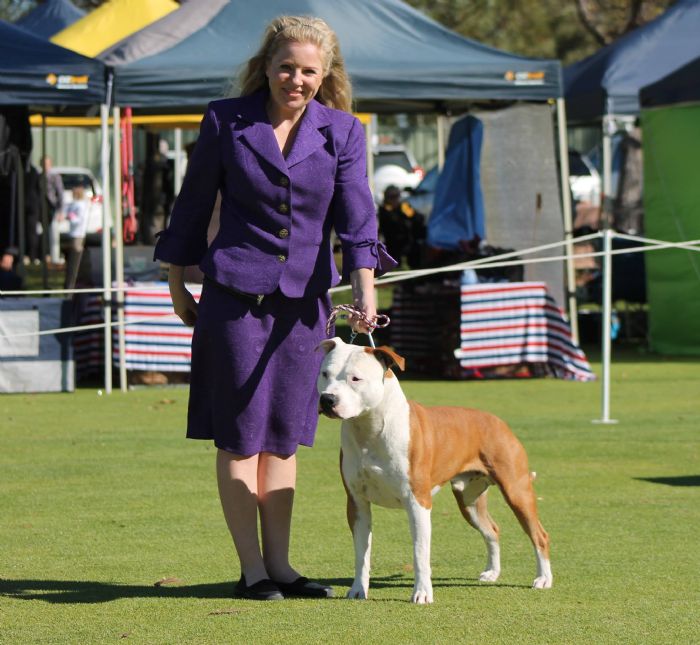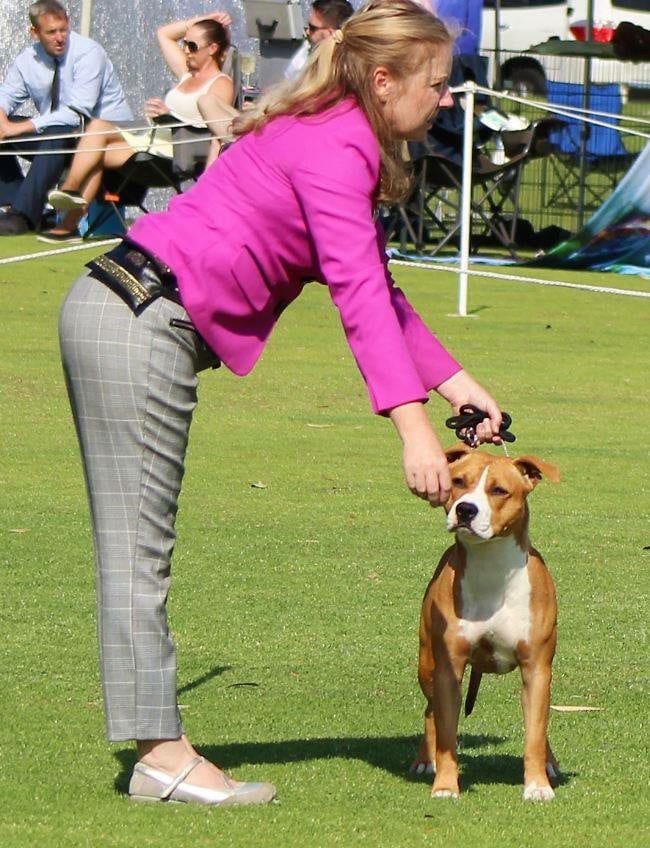 The Boys at 3 weeks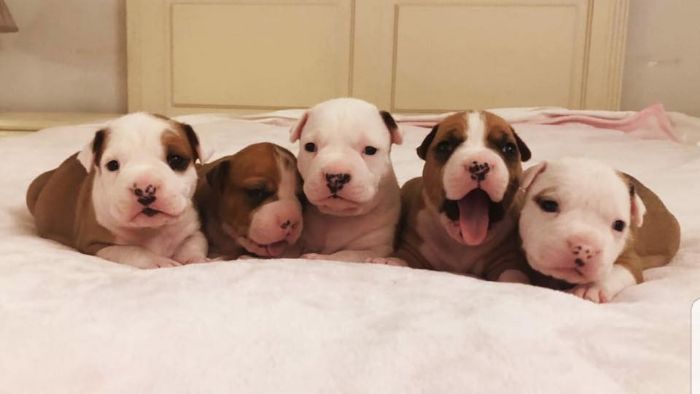 The Girls at 3 weeks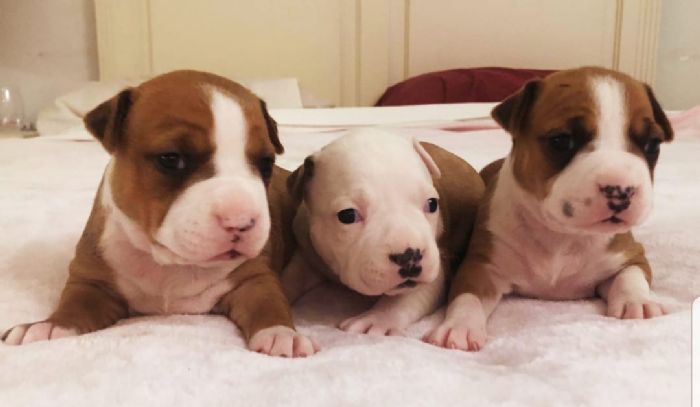 We are very excited to announce that our beautiful "Tilly", Dinamyte Nobel Prize been mated to the very handsome, "Dozer" BIS, BISS, RBISS Ch. Dinamyte Depth Charge
Puppies born
This pedigree not only boasts some of the best amstaffs that have graced Australia's show circuit, but also a mixture of the dogs I have bred in the past. We looking forward to a very sound, typey and stunning litter from these two beautiful examples of the breed.
Puppies will come with pedigree registration papers on the limited register (not for breeding or showing), wormed, vaccinated, microchipped, dewclews removed, a puppy pack and lifetime breeder support.
For more details contact Elisa Lewis on Ph: 0417 620 766 or myself on 0437 820 678 or email me at [email protected]
S. BIS, BISS, RBISS Ch. Dinamyte Depth Charge

S. Ch. Ozmyte The Deeds Done

s. Ch. Dinamyte Dirty Deeds

d. Ozam Maia the Jersey Cow

D. Ch. AmstarFX Heidi Ho E.T.

s. Multi BIS, RUBIS, RUBISS Sup. Ch. Dinamyte Chace The Ace E.T.

d. Ch. Zforce StarFX

d. Dinamyte Nobel Prize

s. BIS BISS Serb Ch. Ukr Ch. Cy Ch. Md Ch. Phil Ch. Bg Ch. Aze Ch. Mtn Ch. Aus. Ch Orion Red Mist King Of Rings (Imported Serbia) Ataxia Clear

s. Multi Ch. CAC, BOB Paton King Of Ring's

d. JCh. Golden Heart Long Step

d. RUBIS Gr. Ch. Dinamyte Shez Da Bomb

s. Multi BIS, BISS, RUBISS Gr. Ch. Anican Weapon X

d. Ch. AmstarFX Heidi Ho E.T.
NO LINKS YET. CHECK BACK SOON!
Contact Details
Jodie McKay
North Queensland, QLD, Australia
Phone : 0437 820 678
Email :
[email protected]