MBISS RUBISS MRUBIS SUPREME CH. DINAMYTE BIG BANG
"Thor"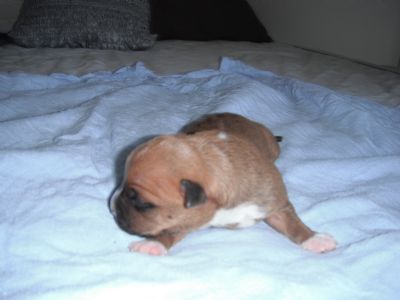 1 day old 4 weeks old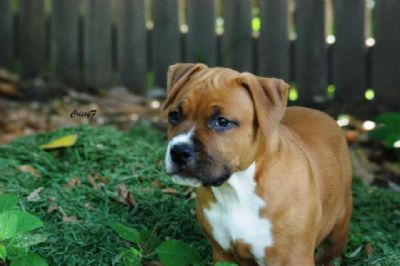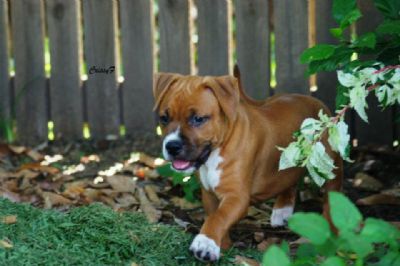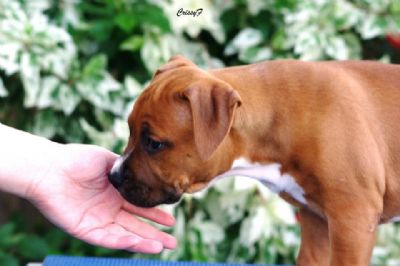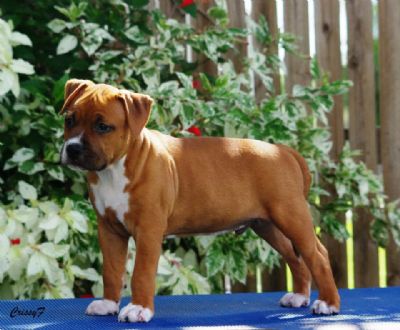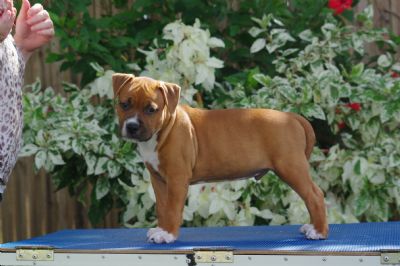 Thor at 8 weeks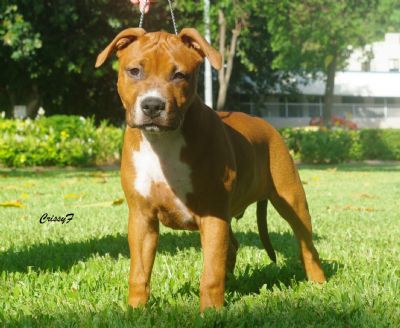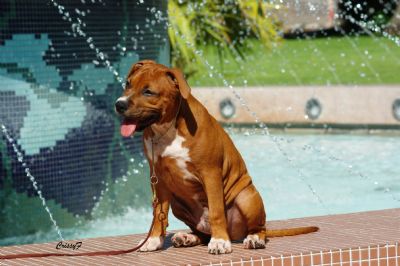 at 3 months old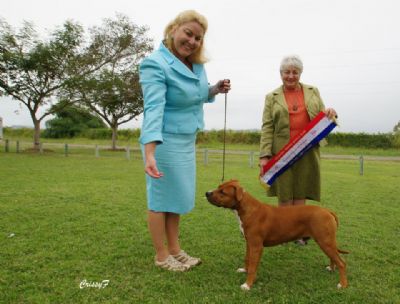 Thor winning Best Baby Puppy in Show at Charters Towers Kennel Club 19.05.12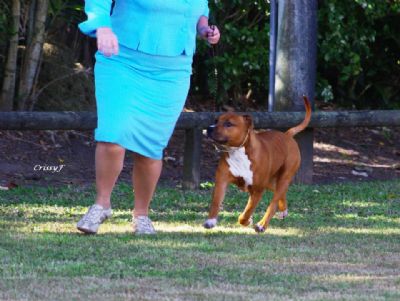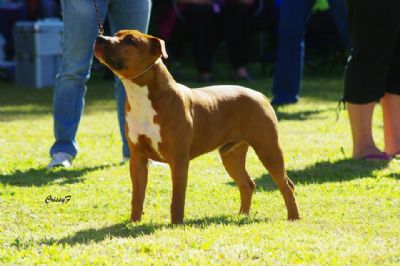 Thor at almost 7 months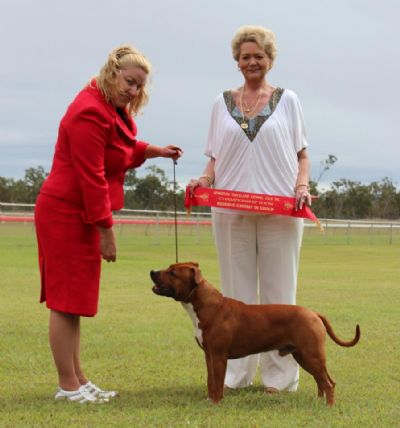 Dinamyte Big Bang "Thor" wins Runner Up to Best in Group at just 7 1/2 months of age at Atherton Kennel Club Ch Show 15/7/12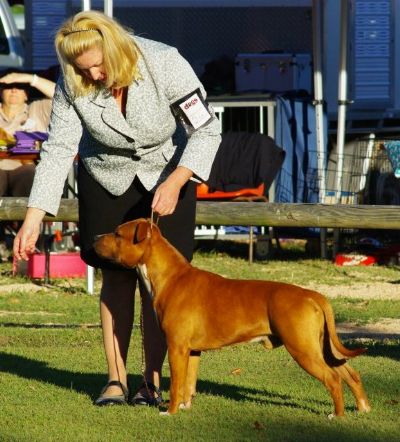 Thor 8 months old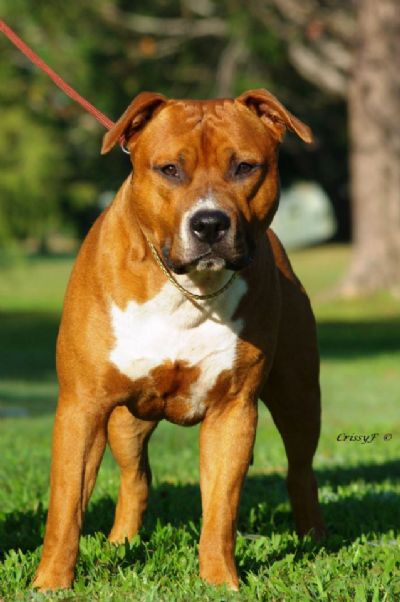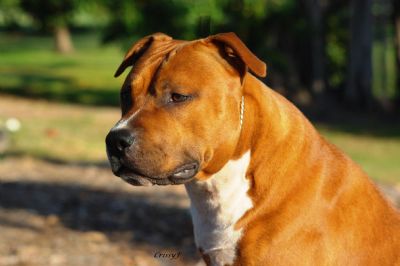 Thor finishes off his title at 9 months of age winning Reserve in Group and Puppy in Show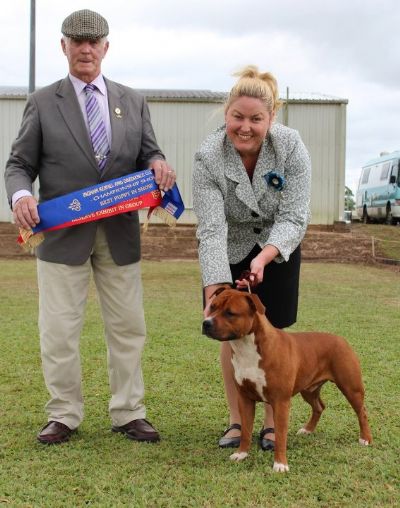 Introducing our very handsome young man, Thor. Thor is a rich red and white boy with an adorable personality. We look forward to campaingning him along with his sister. Thor is ataxia clear by parentage and will be fully health tested once he is old enough. Thor gained his Aust. Ch. Title at the tender age of 9 months old and is a multi Best of breed, class in group, runner up in group and class in show winner. Looking forward to an exciting future with this young man. Thor is ataxia clear, hip & elbow scored and eye tested clear.
Thor finished 2013 & 2014 as Dogzonline All Breeds No. 2 American Staffordshire Terrier in Australia & No. 1 in Queensland.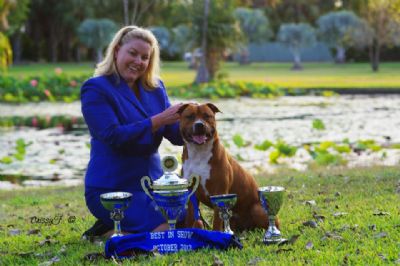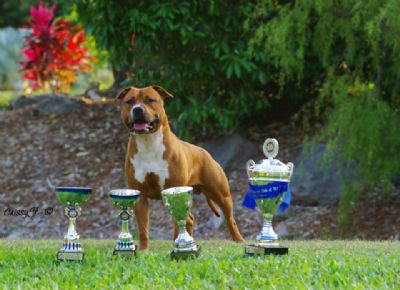 We are extremely excited to announce that Thor won Best in Show at the American Staffordshire Terrier Club of Queensland Championship Show 21.10.12 at the tender age of 10 months old under Miss M. Joyce (Vic)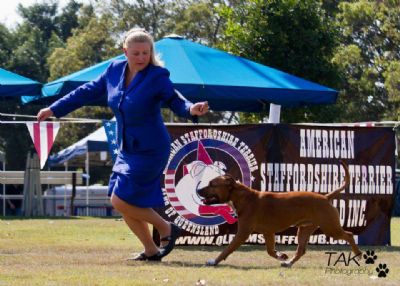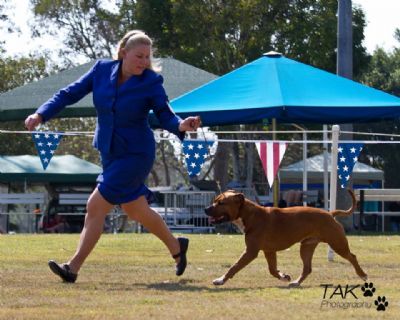 Critique
"His movement caught my eye with his easy reach and drive. The more he came back into the ring the better he showed. Balanced nothing exaggerated. Muscled and agile. A great package".
Judge: Mrs M. Joyce (Vic)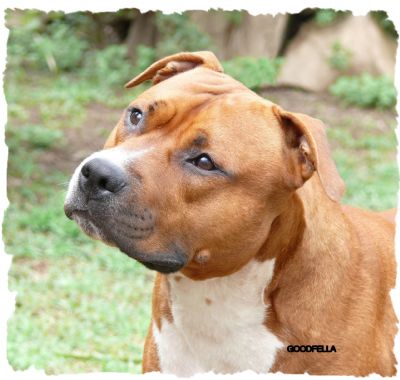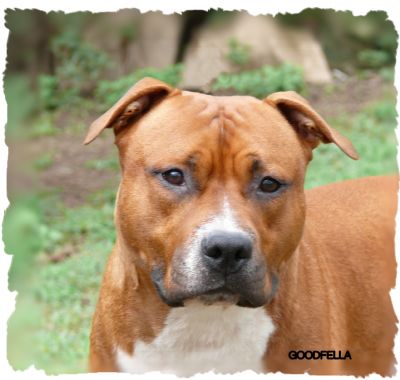 Thor at 13 months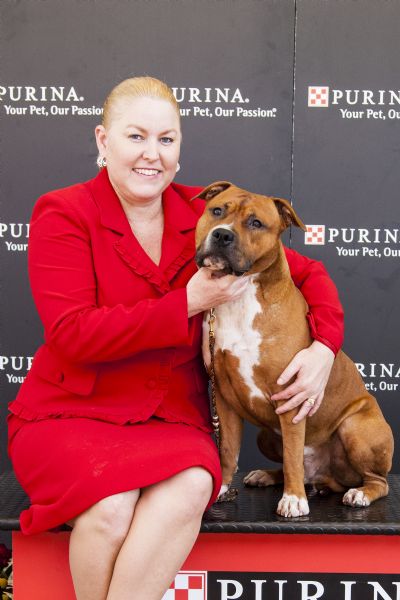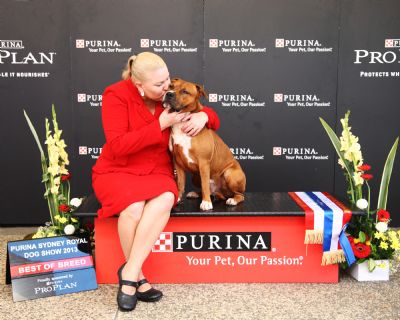 Thor wins Best in Group 2nd at the 2013 Sydney Royal Easter Show
Critique
"BOB- the best of breed dog comes from the junior class, beautiful red dog, beautiful balance, proper bone, good proportions, lovely feet, nice bend of stifle, good tail set and carriage, strong top line, good powerful neck, strong muscling, plenty of fore chest with plenty of width, beautiful head piece and eye, broad cheeks, broad skull, beautiful ears, beautiful expression and a lovely mouth. Overall a very nice dog he would do well in the states and not a big dog which is nice"
Judge: Mrs Peggy Beisel-McIlwaine (USA)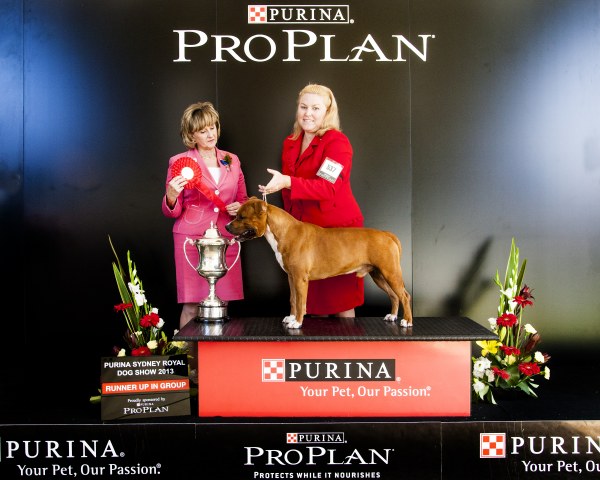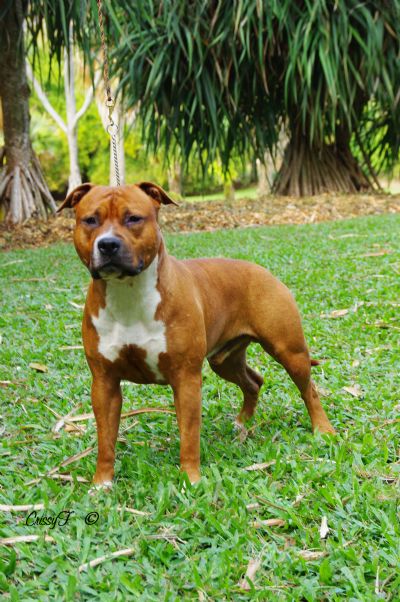 Thor 19 months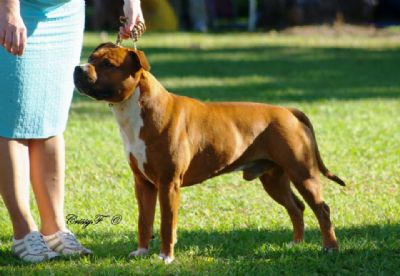 Thor 20 months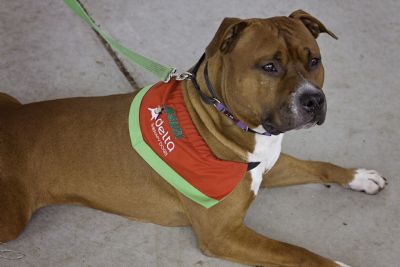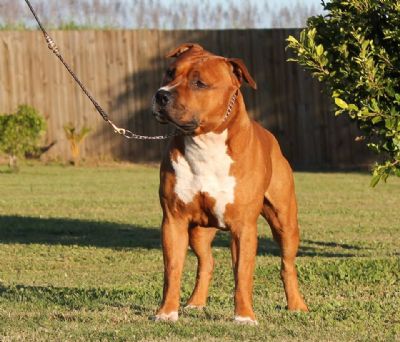 Thor 2 1/2 years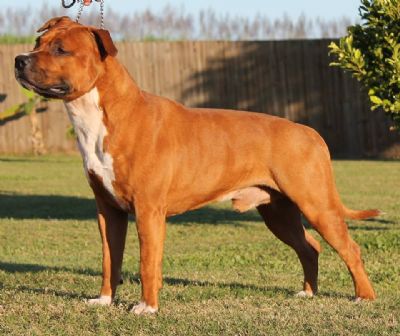 Thor wins Runner Up Best in Show 2014 Queensland Amstaff Speciality Show under breed specialist Mrs Malgorzata Jurek-Erenska (Poland - Florida Amstaffs)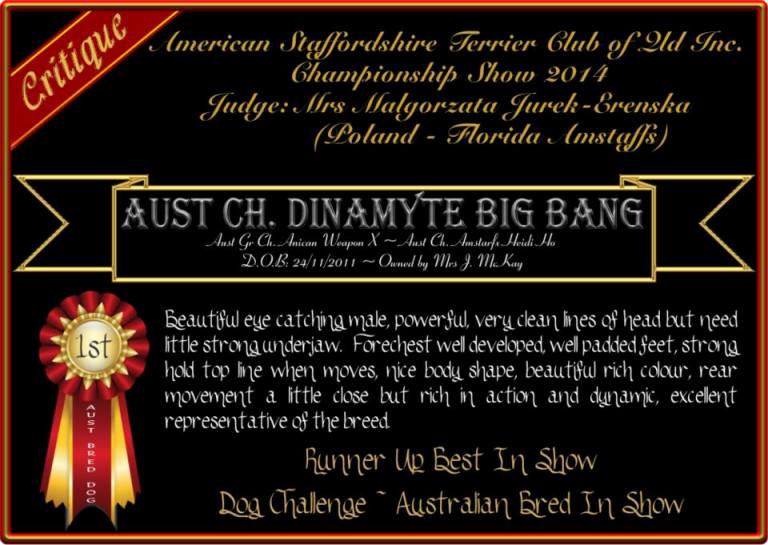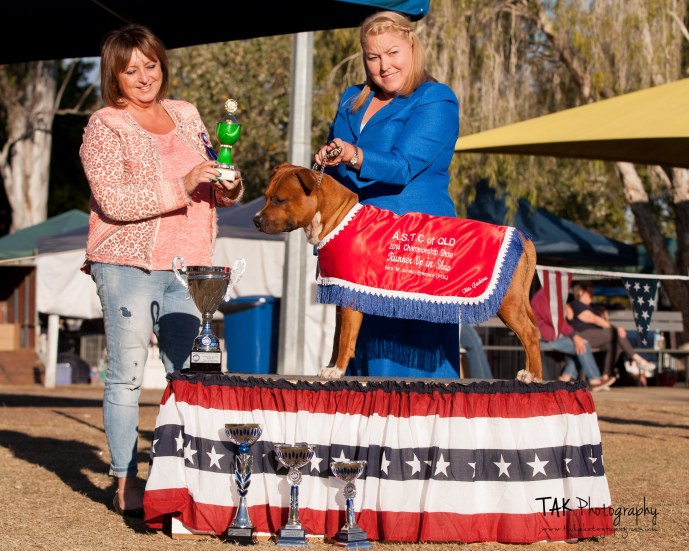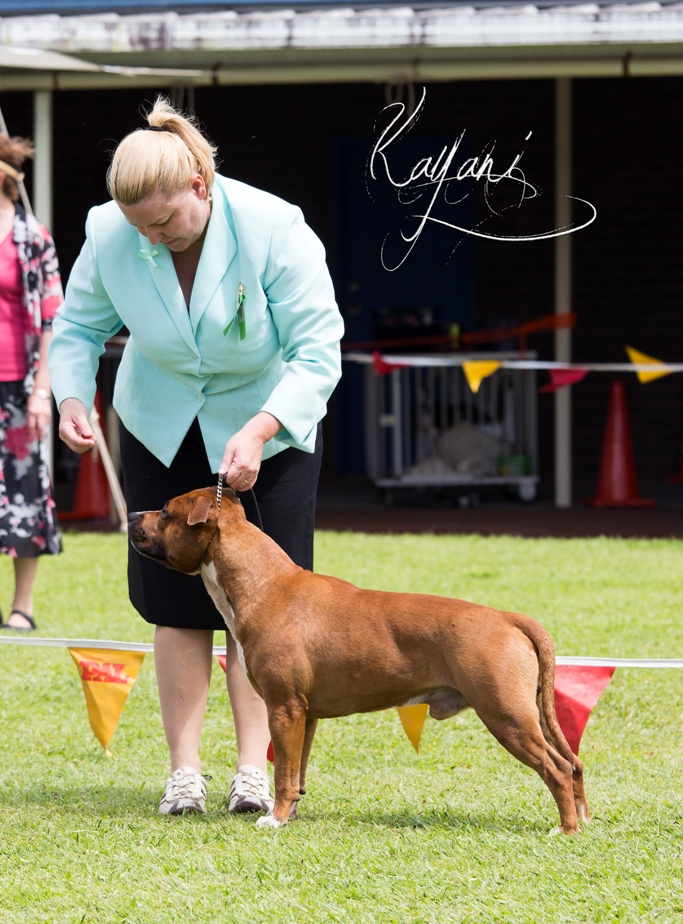 Thor at 3 years old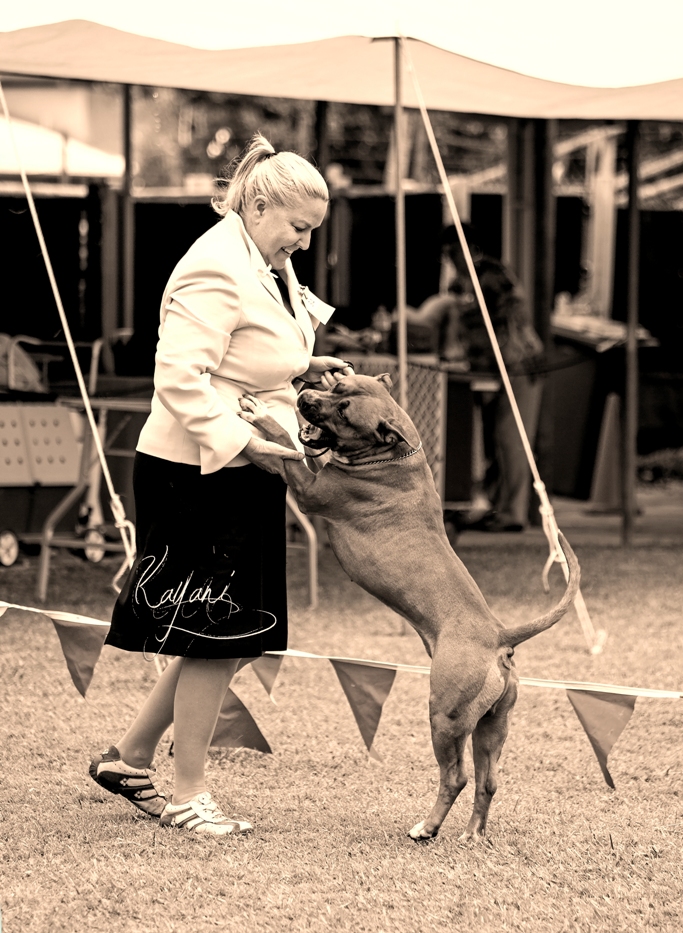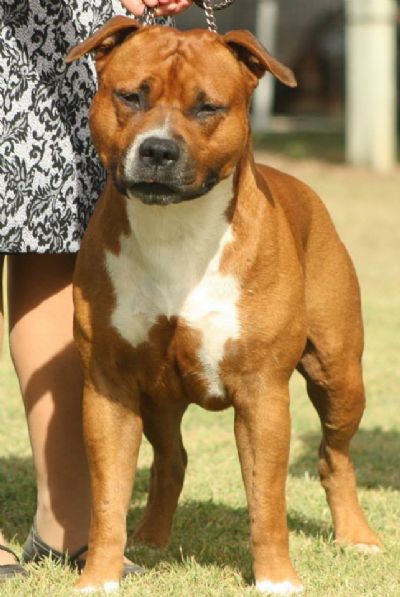 Thor at 3 years old Winning Runner Up Best in Show 17.05.15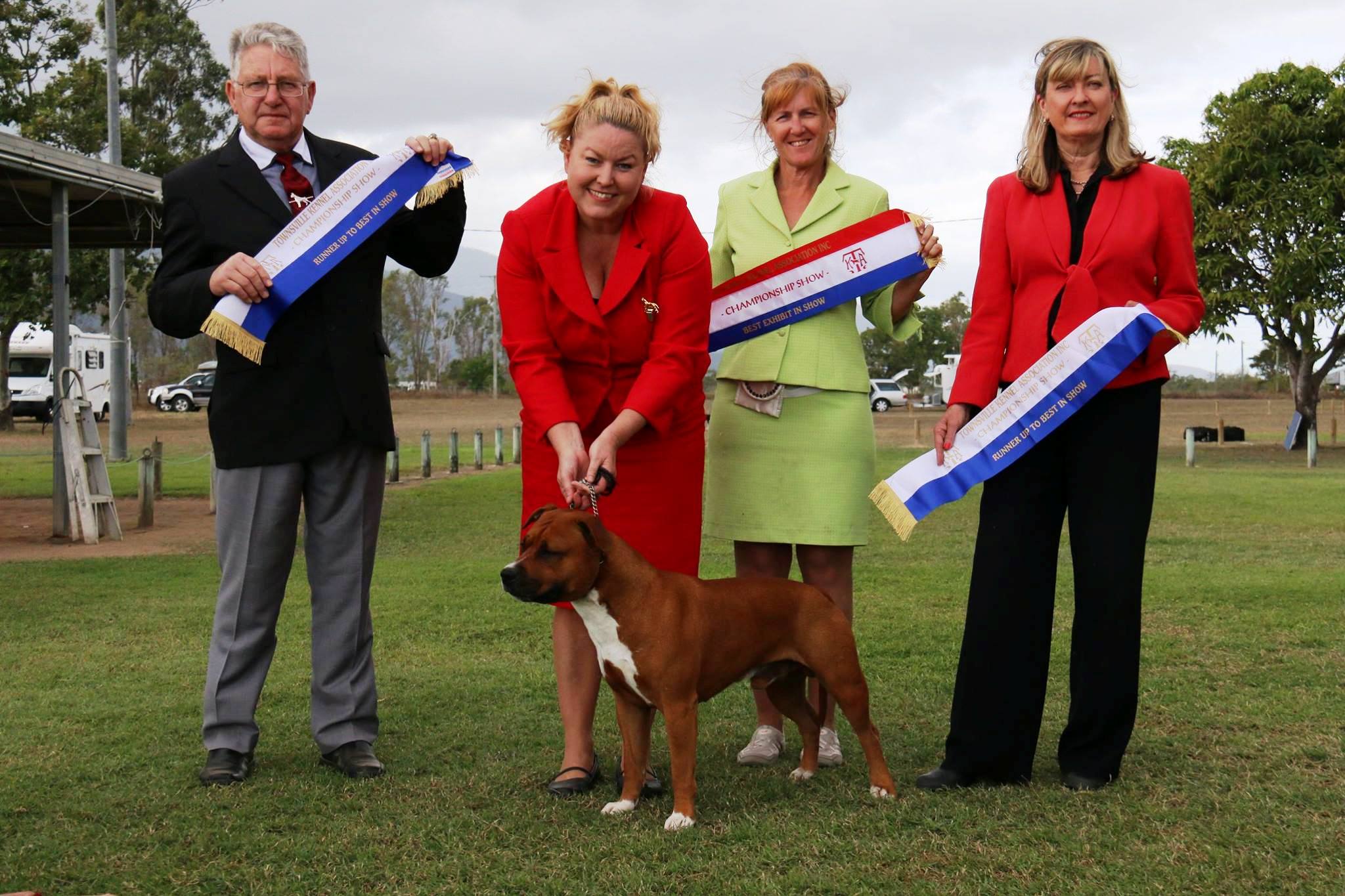 Thor Winning Best in Show Townsville Kennel Assoc Champ Show AM Show 27.06.15 Runner Up Best in Show PM Show 27.06.15 and Runner Up Best in Show 28.06.05
D.O.B - 24.11.11

s. MBISS,MRBISS, BIS Gr. Ch. Anican Weapon X

s. Ch. Ozam Odins Hamma

MBIS, MRBIS, RBISS. Sup. Ch. Dinamyte Chace The Ace E.T. ROH

Ch. Ozam Arizona Aniken

d. Ch. Reveda Tia Maria

Ch. Liamist Solar Warrior

Ch. Waiitis Dragon Wire

d. Ch. AmstarFX Heidi Ho E.T.

s. MBIS, MRBIS, RBISS. Sup. Ch. Dinamyte Chace The Ace E.T. ROH

Ch. Tsamstafs Red Rock

Ch. Dinamyte China Rose C.D. E.T.

d. Ch. Zforce StarFX

Ch. La Exotica Latino Heat

Ch. Tangogold Cheifmaka
Contact Details
Jodie McKay
North Queensland, QLD, Australia
Phone : 0437 820 678
Email :
[email protected]