Club History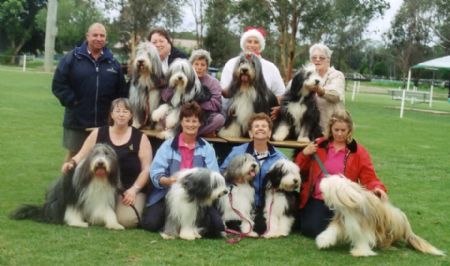 The Club was formed in 1978 following a get-together of owners to permanently identify their Beardies by tattooing. The Club conducted its first Open Show on Easter Sunday, 15th April 1979, and following affiliation with the R.A.S. Kennel Control on 15th June 1979, conducted its first Championship Show on 30th September 1979.
Since its foundation, the NSW Club has tried to support and foster Beardies involved in all aspects of the dog world. The Club participated as a team in the Working Dog Club of NSW's annual Match Days; members enthusiastically travelled to be part of the Three State Matches – gatherings of Beardie folk from Victoria, South Australia and NSW; whilst others joined in Highland gatherings at Fairfield & Bundanoon, participated in Fun Days with other breeds and manned stalls at the Pet & Animal Expos and Sydney Royal. In 1982 the Club co-hosted a Fun Day with the Shetland Sheepdog Club with all proceeds going to the Cancer & Leukaemia Foundation, and in 1986 we hosted the inaugural Scottish Breeds Match Day. Fun Picnic Days and Christmas Parties have always been a feature of the Club.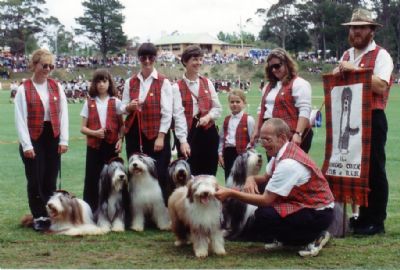 The growing involvement of Beardies in Obedience saw the NSW Club as a regular participant in the Working Breeds Obedience Challenge Match, and in more recent years, the Pedigree Inter-Club Challenge. On 15th October 1995 the Club conducted its first Obedience Trial in conjunction with the October Championship Show.
During 1996 the Bearded Collie Club of NSW reviewed its Constitution and on the 19th February 1997 became Incorporated.
On 14th August 2005 the NSW Club achieved its most recent milestone when it conducted its inaugural ANKC Herding Instinct Test.
In 2009 the Club will conduct its 53rd Championship Show, 27th Open Show, 16th Obedience Trial and its 13th Herding Trial.
Contact Details
Contact the club at the following email address: