Ch Eroica Gladiator AZ BSC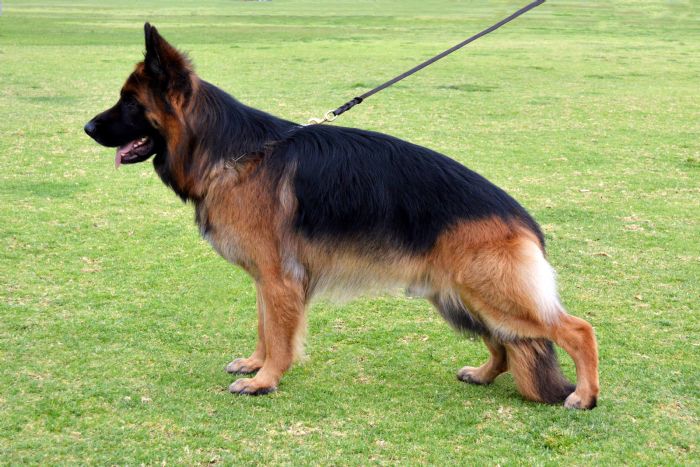 Show Results
Kujo is a NATIONAL CLASS WINNER and Multi Specialist Class Winner.
Pedigree
Kujo is the son of DUAL GOLD MEDALIST Ch Eroica Catch Me If You Can AZ BSCL1 and BRONZE MEDALIST Ch Vladimir Glam I Am BSCL.
At Stud
Kujo resides in SA and is available for Natural Matings, he has frozen semen stored in SA and can send chilled semen Australia wide.
Health Tests
Hips A(1:2) & Elbows Z(0:0)
Progeny
Kujo has had his first litter, he sired 7 puppies via frozen semen, puppies are only a few weeks old
Contact Details
Kim Leonard
Adelaide, SA, Australia
Phone : 0438878446
Email :
[email protected]