Eroica G O A T AZ BSC
Goat is the son of Bronze Medalist *Ch Vladimir Glam I Am AZ and Dual Gold Medalist *Ch Eroica Catch Me If You Can AZ. Seven Dogs including Goat have been xrayed from this combination with all receiving clear elbows and having an average total hip score of 3. Six have presented at Breed Survey with all passing, one is still yet to be presented.
Siblings from this combination have been awarded class in show, bob, national class winners and RCC.
Goat stands at stud in SOUTH AUSTRALIA and is AVAILABLE for natural matings, fresh or frozen semen. Frozen semen is currently stored in SA.
Goat has a beautiful character, is very confident and happy, and gets along with all dogs. He has the most beautiful impressive masculine head with almond shape dark eyes.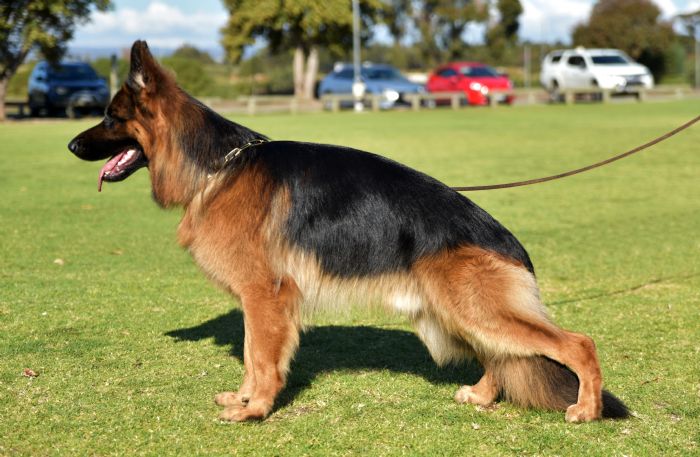 Contact Details
Kim Leonard
Adelaide, SA, Australia
Phone : 0438878446
Email :
[email protected]