Topics of Interest
Sub-links for this page
Meet Zoya Zaman
Biomedical Science Student
Deakin University
My name is Zoya and I'm an international student from Pakistan. I am currently in my final year of Bachelor of Biomedical Science at Deakin University. As I am looking forward to a career in research and medicine, working on the articles for the CFA provided me with an amazing opportunity to gain hands-on experience in the research field.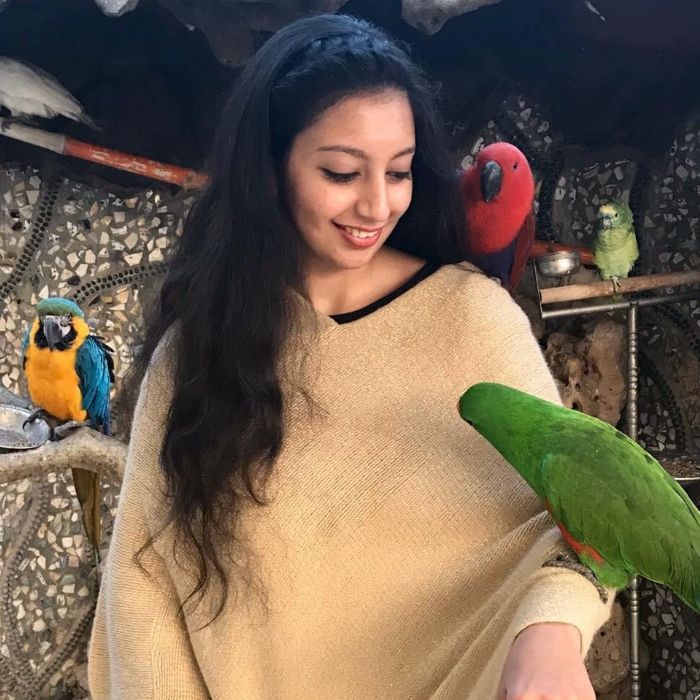 Zoya's first article is on Onion Toxicity in Dogs
We hope you find the article of interest
Meet Meg Hamill
Biomedical Science Student
Deakin University
Meg Hamill is a current Biomedical Science student at Deakin University. Meg is completing her professional practice placement with the Canine Research Foundation. Meg is researching and writing articles on topics of canine health that would be of interest to the dog owner suitable for the website and facebook page.
Meg has completed 3 articles to date:
(1) Indoscipine poisoning in dogs
(2) Heartworm in dogs
(3) Blood types in humans and our canine companions
Meg is a self confessed dog lover and shares her life with a two year-old German-Shorthaired Pointer cross Labrador called Hank (affectionately known as Hank The Tank). Hank weighs a whopping 40kg, but although he looks big and scary, he is a gentle giant and gets his temperament from his mother who is a companion dog.
| | |
| --- | --- |
| | |
| Meg with "Hank" | Hank showing his skills on the board |
After completing her degree Meg is hoping to get into medical school to pursue my dream of becoming general practitioner.

We are delighted to host Meg for her placement with the CRF - We hope you enjoy the articles.