Things to do nearby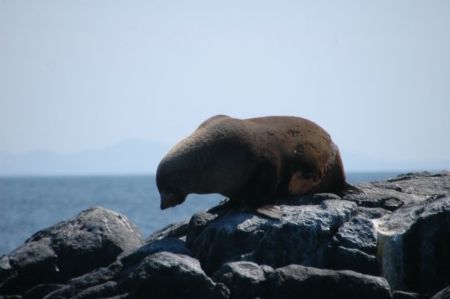 Things to do on the Far South Coast
Narooma:
·

boating

·

Narooma has many public boat ramps launching onto both the inlet and ocean - while fishing enthusiasts can hire tinnies or take one the many guided inlet or ocean tours. It is also surrounded by lakes which lend themselves to water-skiing, kayaking and canoeing.

·

fishing

·

For a small coastal town Narooma is exceptionally well-equipped for all kinds of fishing – there are five all-weather boat ramps and cleaning areas within 1km of the town centre and a boardwalk running the length of Mill Bay equipped with designated fishing bays and cleaning tables. Either hire a tinny or take a fishing charter

·

surfing & beaches

·

The area has an embarrassment of good surf beaches, both in Narooma (see the appropriately-named Surf Beach) and at nearby Dalmeny, Kianga and • Mystery Bay. But there are also many child-friendly beaches in and around Narooma which provide safe swimming conditions, warm paddling channels and rock pools

·

Visit Montague Island

·

Enjoy the Dalmeny-Kianga cycleway
Bega
· Bega cheese factory
Tathra
·

seaside town

·

The Tathra wharf

·

A much loved fishing spot. The deep water around the wharf and Tathra headland has corals and varied marine life, making it also a popular diving and snorkeling spot or just sit and relax and enjoy the view.

·

Kianinny bay

·

The Tathra hotel with great ocean views meals and drinks

.



on the Perch Bird Park
Merimbula
· Short point, dog of leash area right on the headland
· Middle beach, off leash dog zone
· Shopping
· Cinema
· Great restaurants
· The wharf and restaurant
· Aquarium.
· Magic mountain fun park.
·
Pambula
·

Lions Park dog of leash beach all year round and BBQ area.

·

Oaklands barn

·

Pamboola wet lands
Boydtown
·

Dog friendly beach

·

Hotel serves beverages and meals.
Contact Details
Peter Fazey
Bermagui, NSW, Australia
Phone : 0429140656
Email :
[email protected]