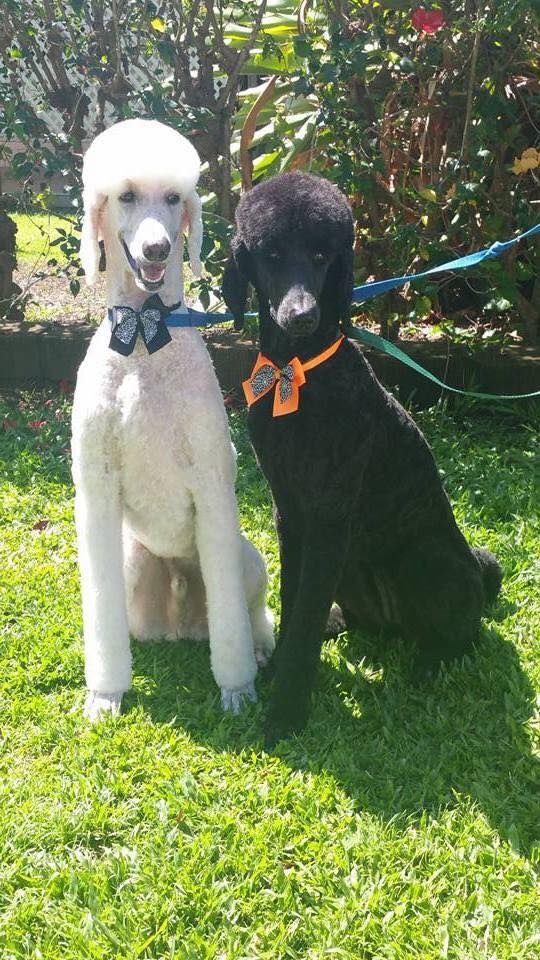 Welcome to my web page.
My DogsNSW Membership Number is 2000785090.
I am a 2021/22 financial Member of the Poodle Club of NSW Inc
At Manray Poodles we aim to own and breed happy, healthy, handsome Standard Poodles. We hope our puppies will make rewarding companions in sensible homes. We may have puppies available in 2022.
Here are some of our dogs, across the years.
The main photo above shows 2 Manray Poodles bred in 2013, Joe (white) and Gigi (black). Joe and Gigi are the children of Kooper and Maya (Champion Unique She's Right On Time - imported from the USA).
There are 3 foundation bitches behind my Standard Poodles: Ruby, Maud and Maya. The original, my black girl Ruby (Champion Marsden Ruby Rose 1989-2001) came and went before I got into any digital pics. But here are the other two - Maud and Maya, Maud first.
Maud, aka Kateisha Rusalka (2002-2017), was imported from NZ as an outcross for my black dog Lester (1998-2010). Lester was a very strongly line bred (inbred) grandson of Ruby and I felt the need to reduce the inbreeding by bringing in Maud. The Maud and Lester offspring included Joe and Gigi above,and a number of other beautiful Poodles, including Kooper, of whom more later. Maud's parents were Patrick (NZ Grand Champion Pinafore Pacifika at Kateisha - imported from the USA) and Misty (NZ Grand Champion Tiopepi Icemaiden From Suraliam - imported from the UK). Maud didn't have a show career (my bad) but here she is at 11 years of age in 2013, where she's been supervising her new grandchildren including Joe and Gigi above. You can see the puppies' mother Maya behind in the whelping room., keeping an eye on her mother-in-law Maud.
Maud at 11 years of age in 2013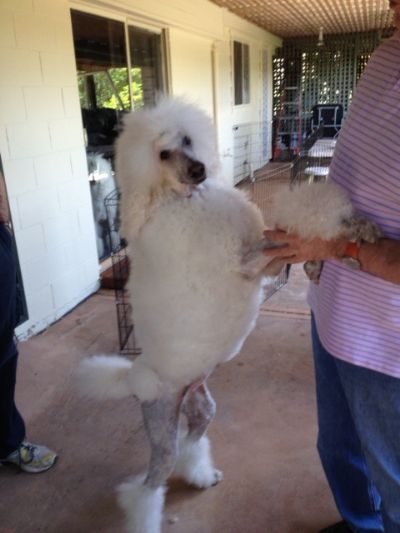 Maud's black son Kooper (Manray Day Lewis), the father of other Manray puppies. This pic was taken in 2013, at 8 years of age.
Kooper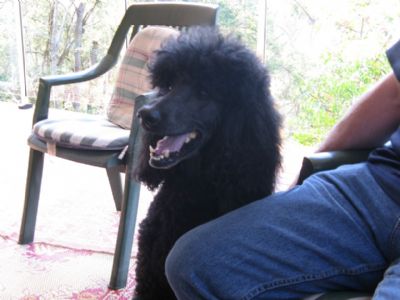 Maya, aka Champion Unique She's Right On Time - imported from the USA, born in 2011, was imported to introduce some new lines for my family of dogs. Maya is by American Grand Champion Afterglow Alberto from American Grand Champion Unique Daughter of The King. King was the famous dog Champion Topscore Contradiction who won Best in Show at both Crufts and the World Dog Show. The pic shows Maya
in November 2012 when she became an Australian Champion just 9 months after arriving here, and another of Maya going for a bush walk after her first litter from 2013, which included the delightful Joe (white) and Gigi (black), shown above.
Maya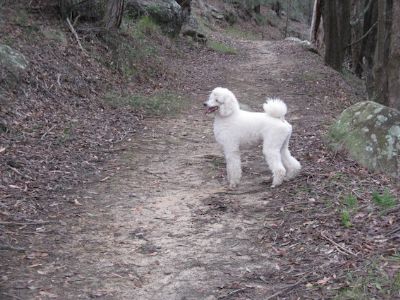 Tsar is registered as Manray Breaking News At Kihope. He is Maya's grandson, and Kooper's grandson, through his mother Pixie (Manray Espana Blanca). Here he is in his current (2021) show look for when shows start up again in Victoria. Tsar's father is Supreme Champion Bouffant Call The Paparazzi (Grover). Tsar's mother is Manray Espana Blanca (called Pixie - father Kooper, mother Maya). Tsar is a proven sire and is available to suitable ANKC registered Standard Poodle bitches. He will contribute to Manray Poodles a couple of generations down the track.
Tsar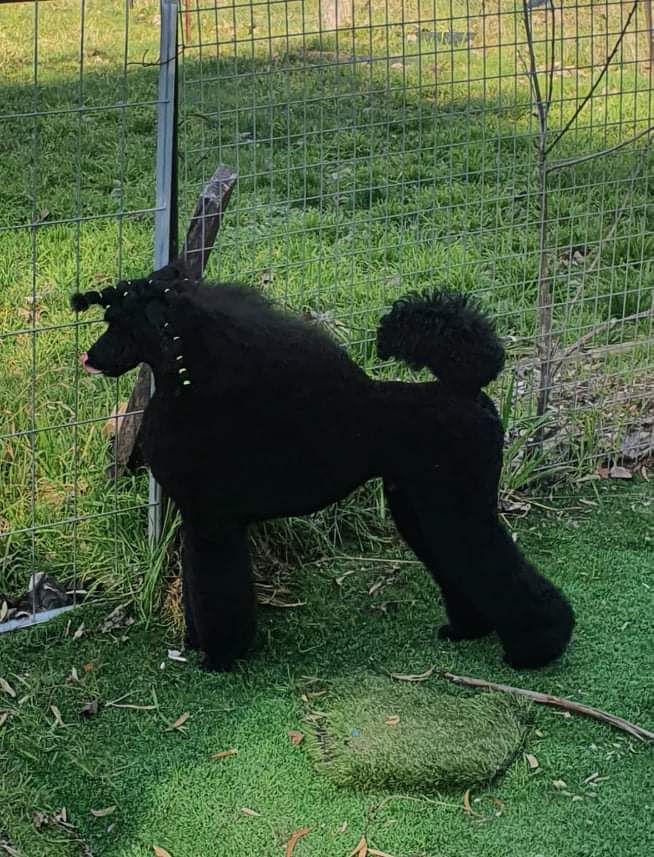 And here's a recent pic of Maya's grand-daughter Stella (born December 2019). Stella may be the next mother in the line of Manray Standard Poodles. Her father is Evander - Negresca The Devine Evander (sire International Champion Huffish Intensive Care; mother Champion Marechal Smoke N Mirrors). Stella's mother is Nena - Manray White Poison (see details below).
Stella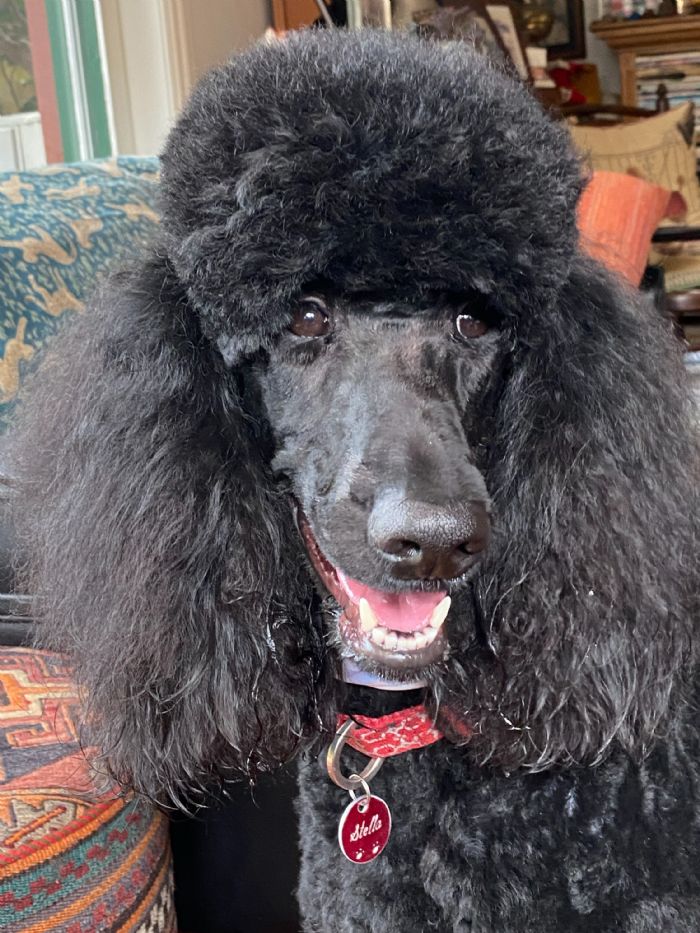 Here is Stella's mother Nena (Manray White Poison), in her "9 months after puppies" look. Nena's father is Sonny - Poodelle Fairytale of New York (sire Rudy - Champion Afterglow New York Strip - imported from the UK; mother Camille - Champion Poodelle Sugar Fairy). Nena's mother is Maya - Champion Unique She's Right On Time - imported from the USA.
Nena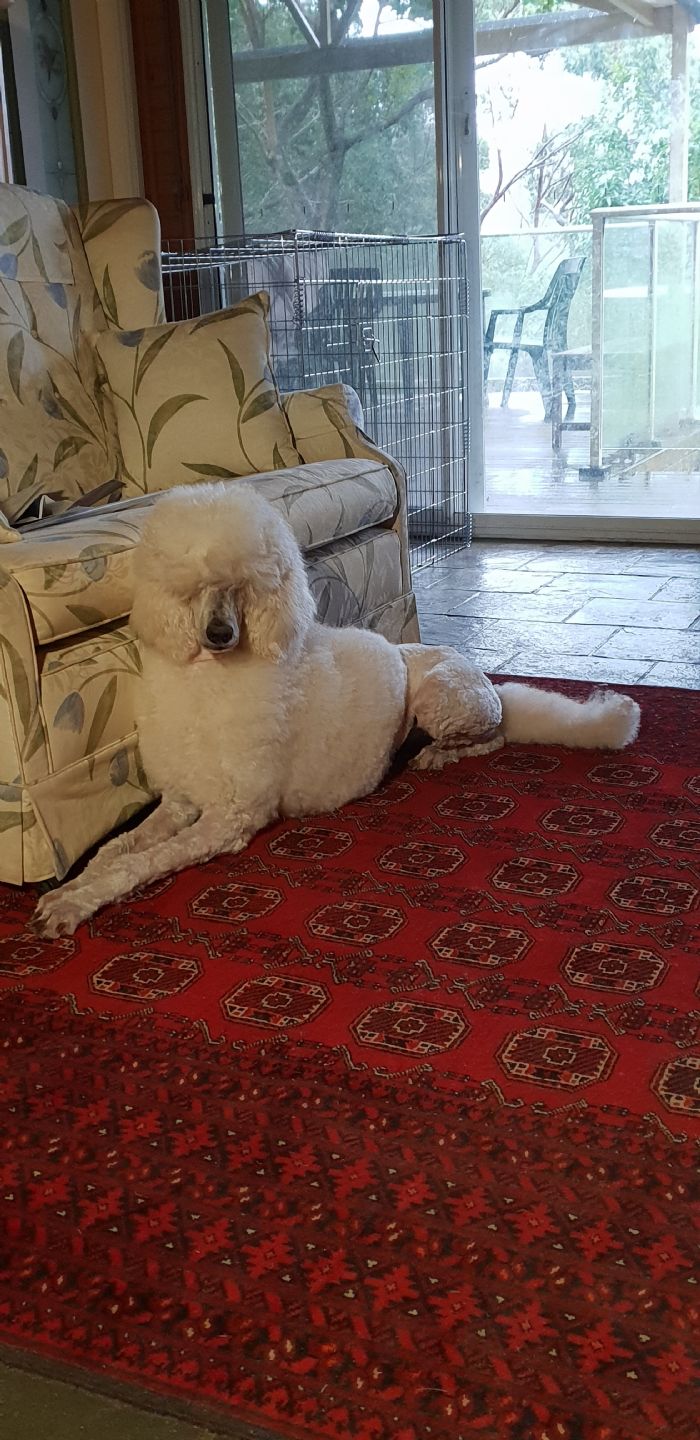 Finally I thought I might throw in a pic of Stella's brother Shadow (Manray Shadowplay). He's a fine type of sporting Poodle! Shadow might be available at stud for suitable ANKC registered Standard Poodle bitches.
Shadow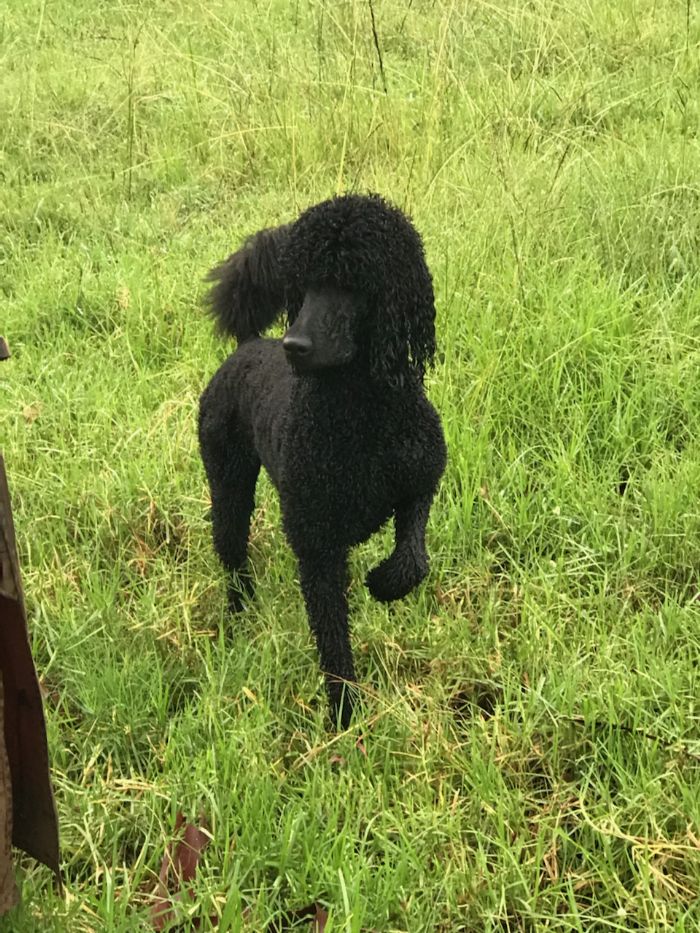 Contact Details
Tom Mangan
Woy Woy, NSW, Australia
Phone : 0419620160
Email :
[email protected]
14348 Visitors