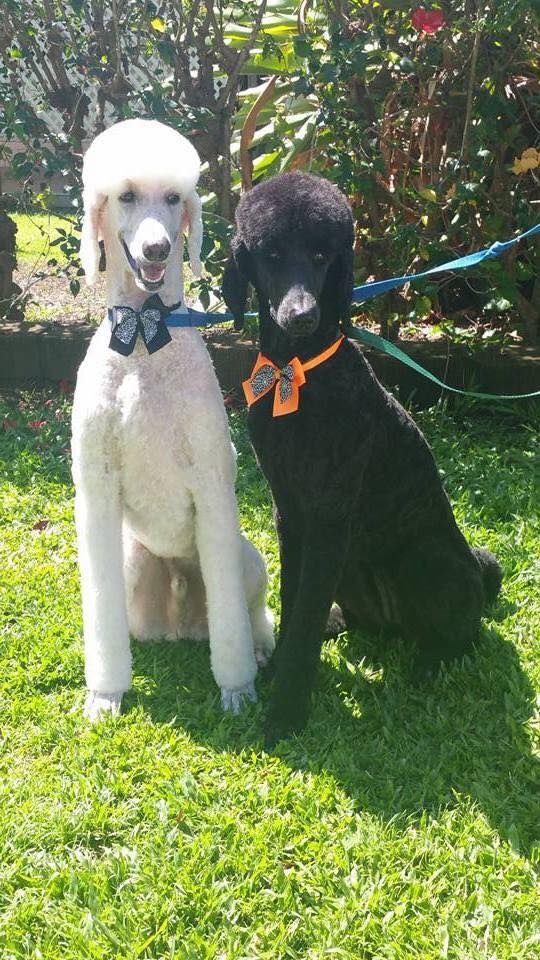 Welcome to my web page.
My DogsNSW Membership Number is 2000785090.
I am a financial Member of the Poodle Club of NSW Inc
Maya and I in November 2012 when she became an Australian Champion just 9 months after arriving here, and another of Maya going for a bush walk after her first litter from 2013, which included the delightful Joe (white) and Gigi (black), shown above.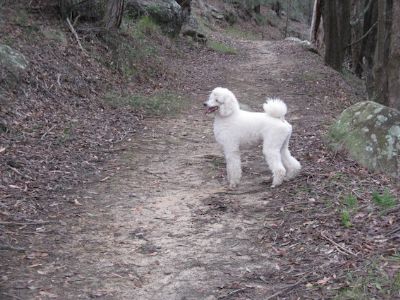 Maya had 3 husbands - Kooper, Remy and Sonny. More about that on other pages. Meanwhile here is a pic from April 2020 of Maya's white daughter Nena (born 2017, father was Sonny) and Maya's black grandson Tsar (born 2018, father was Grover, mother was Maya's daughter Pixie, a litter sister of Joe and Gigi above). Tsar, via his white mother Pixie, comes down from my old black lines via Kooper, Lester, Amy and Ruby.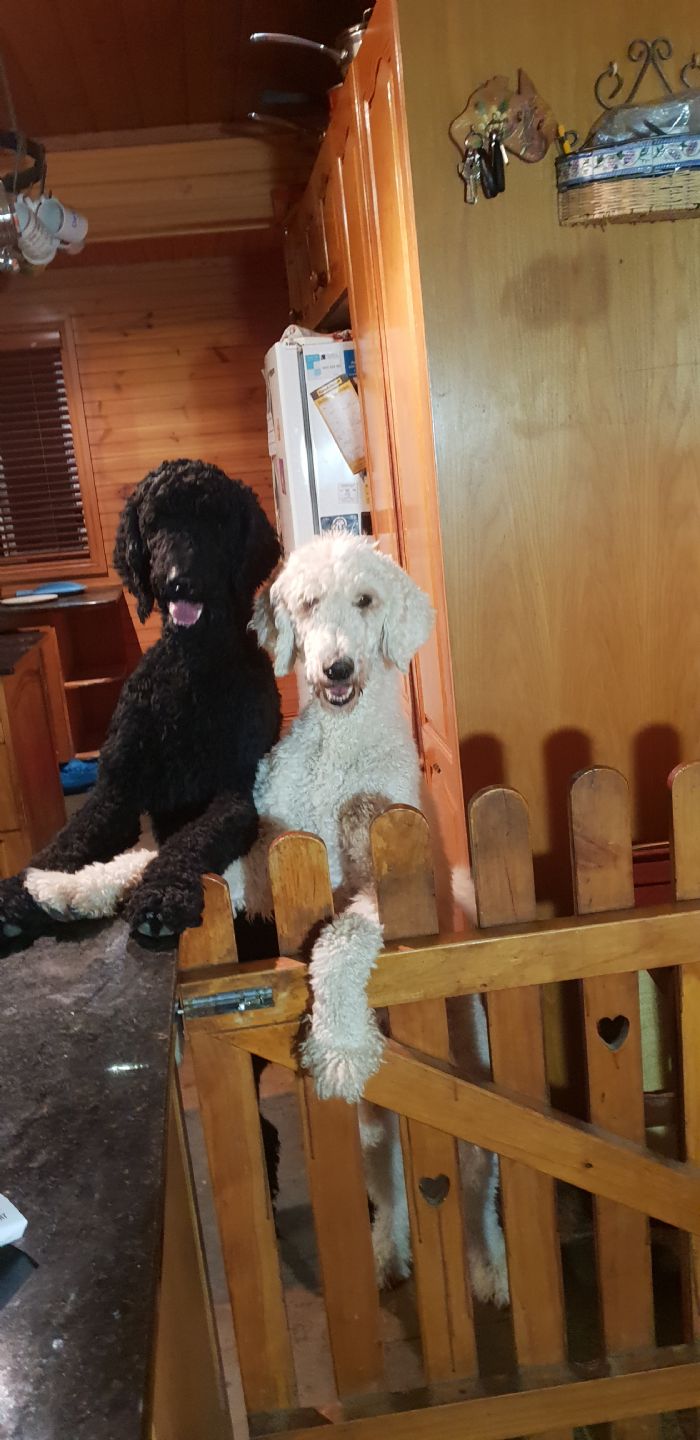 Contact Details
Tom Mangan
Woy Woy, NSW, Australia
Phone : 0419620160
Email :
[email protected]
14189 Visitors