Sub-links for this page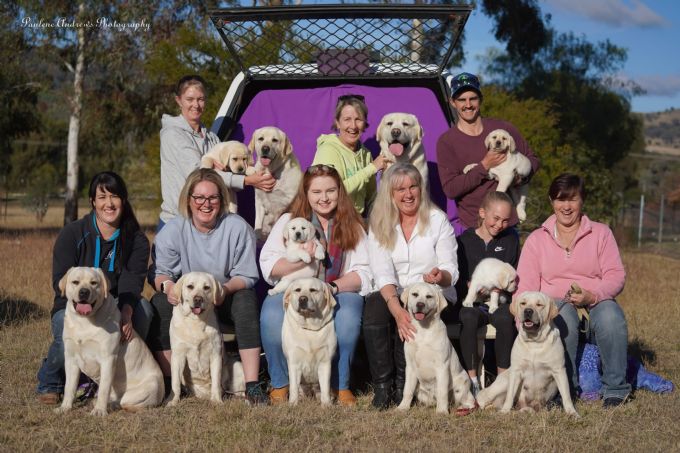 Dogs NSW Member Number 2100049000
At Spiritrock Labradors we abide by the DOGS NSW CODE OF ETHICS. I am a Register Breeder of Labrador Retrievers and I invite you to visit and inspect my facilities and meet my dogs when you come to collect your puppy.
We are based in country NSW on our 6 acre rural property. Dogs NSW Member 2100049000.
I breed black Labrador puppies and yellow Labrador puppies and the rare chocolate litter.
Our puppies are raised within our home along side our family. Puppies are exposed to daily life along with visitors and all household sounds.
Our puppies are raised with all intent of producing well socialised puppies with both people and our other dogs to provide you with a friendly happy puppy.
Our puppies are raised on premium quality dry food along with fresh meat, eggs and other tidbits. Hand fed from 4 weeks of age to inhibit puppy biting. Extremely benficial when it comes to taking your Spiritrock puppy home.
Everything we do in raising our puppies has you, our new puppys' family in mind. We want our puppies to be a blessing to your family. One that will add joy love and fun.
Every mating we do also has been carefully planned to cover temperament, soundness and health. We also love beautiful looking labradors that conform to the Breed Standard.
Please email us to express your interest in gaining your own Spiritrock Puppy.
Our puppies come to you having been Pedigree Registered with the Canine Council of Australia.
Microchipped, immunized and Vet checked at 6 weeks. Wormed regularly from 2 weeks of age.
With their own puppy folder of all papers and valuable information.
8 weeks free pet insurance subject to approval of the insurance company being Bow Wow Meow.
Gold or Golden Labradors are still called Yellow Labradors and are not to be confused with Golden Retrievers.
I only have a few litters a year with Labrador puppies available to approved homes only.
All my Labrador puppies are Pedigree Registered with the ANKC.
Please contact me via email [email protected] if you wish to be placed on puppy waiting list.
Thankyou for visiting my website, Jude
PHOTO: This is why I do what I do.
~~Life Love Loyalty~~
Pure puppy bliss xx
I breed for temperament first and formost as the Labrador Retriever is my passion.
Contact Details
Jude Tankard
Tamworth, NSW, Australia
Phone : 0401382131
Email :
[email protected]
103573 Visitors