Adopt a Ridgeback
Circumstances change in life and occasionally preloved Ridgebacks will become available.
If you are looking for to Adopt a Ridgeback please complete this form and send to
Kate Smith at [email protected]
Andrea Dix is the support coordinator and can be reached on 0404 733 471
We currently have the following ridgeback looking for a new home:
Kye. Needs a special home. She is special girl with separation anxiety issues which cause her to need to try and escape. When you are not at home with her. She requires a safe secure space to be left in if you are going out.
She is very relaxed with this sort of environment and would be fine for a long period of time. Very gentle, kind and would make a great companion dog for anyone who has the time and a experience with large dogs.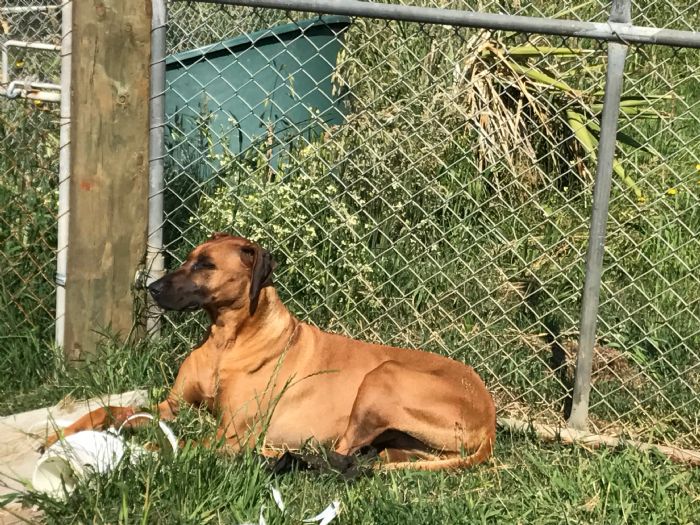 For emergency surrender:
Kate Smith on 0438 879 630 or email [email protected]
Please note that the Rhodesian Ridgeback Club of Vic Inc in no way can be held responsible for the health or temperament of the rescue dogs. This must be determined by the person who is surrendering the dog and the person who is offering a home. The Rescue Co-ordinator nor the Club can be held accountable for said animal.
Contact Details
President Mr Brent Stanyon
Secretary: Gina Stanyon