***2023 MOST SUCCESSFUL LSC BREEDER AT THE 49TH NATIONAL***
WE HAVE BEEN AWARDED THIS PRESTIGIOUS TROPHY 6 YEARS IN A ROW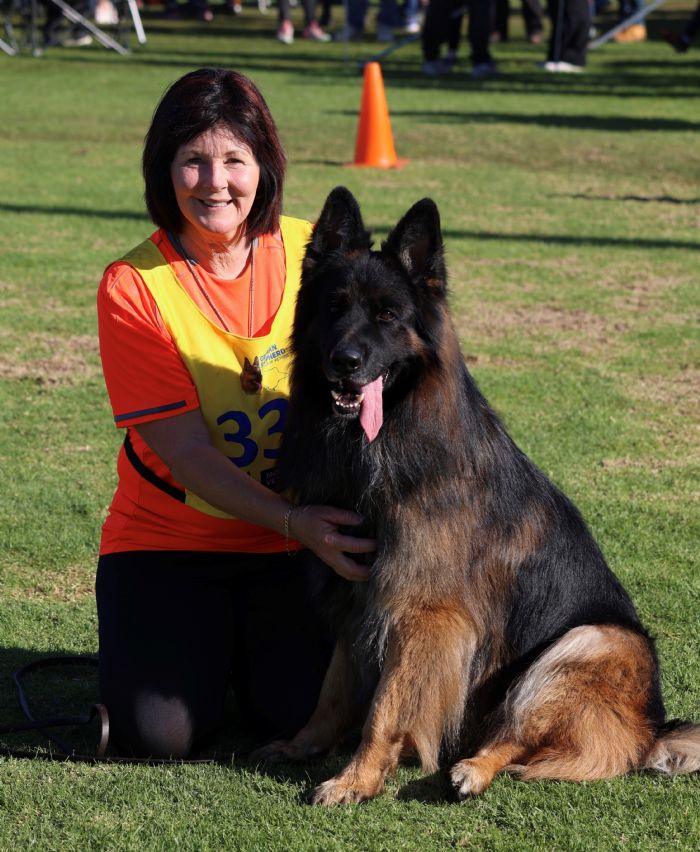 Welcome to Eroica Kennels. We are a boutique breeder that exhibits and breeds Long Stock Coat German Shepherd Dogs. We have been involved in exhibiting this beautiful breed since 2012 which was when Long Stock Coats were accepted in to the German Shepherd Dog standard.
Eroica Kennels is made up of Mum Cristel and Daughters Kim and Kelly. Our family has always had German Shepherd Long Stock Coat dogs so it was only natural to start showing and breeding them once they become a recognised variety.
Our journey started with two beautiful girls, Millie and Daisy. These girls came from 2 different breeders and are the foundation of our kennel. Every puppy that we produce will have both or one of these girls in their pedigree. We owe a lot to these girls for allowing us to build this amazing kennel we now have.
Health is very important to us and to our puppy buyers so each of our dogs have had a full breed health profile completed through Orivet. This profile tests for Genetic deseases like DM and other gsd traits. If any of our dogs come back as affected/positive in any area we will ensure they are mated to a dog that is clear in that area.
Our dogs do not live in kennels or runs. They are valued family members who have access to inside and outside with sleeping inside. Due to this we choose not to have a lot of dogs so we are very fortunate to have partnerships in dogs we have bred with some amazing people Australia wide so we can continue our lines. We have 3 litters a year and each female will have between 1-3 litters in total. If you are interested in applying for a puppy with us, we ask that you read the faq page and planned litter pages under the puppy tab.
We sell most of our puppies to pet homes but every now and then we will have a beautiful puppy that we are unable to keep that we would like to place in a show home. If you are interested in a puppy that you can show and possible breed with please send us an email and we can talk about upcoming litters.
To ensure that we have quality options at stud we are always importing semen from overseas to use on our females. Some of this semen we also will sell to other breeders in Australia. For more information on the semen we have imported please view the Imported Semen Tab
We absolutely love our dogs and they are part of our family so when you purchase one of our puppies we expect the same from you
Please view our website and if you have any questions or are interested in purchasing a puppy from us please phone or email us as we will not reply to sms. We are on facebook and Instagram.
We are Members of Dogs SA and the German Shepherd Dog Club of SA (GSDCSA)
Contact Details
Kim Leonard
Adelaide, SA, Australia
Phone : 0438878446
Email :
[email protected]
124027 Visitors