Welcome to Sibertac Siberian Huskies.
Our kennel operates in South Australia. We health test all breeding stock and only breed from dogs with good sound temperaments.
Sibertac have bred quality huskies of which include "Grand Champion Sibertac Highway to Hell", Australias youngest Grand Champion Siberian Husky; who at 9 months of age won Best in Speciality Show at the Siberian Husky and Alaskan Malamute Club of SA and then backed this up with a Best in Show at All Breeds level at 10 months of age.
Sibertac Siberian Huskies are primarily bred for the confirmation show ring. However their versatility is demonstrated whilst performing what they were orginally bred for, to pull in harness. (Sled Dog Racing).
Photo above taken at the Adelaide Showgrounds where Sibertac Siberian Huskies provided a demonstration of Sled Racing Australian style. The team consists of Harry, Sindi, Chase & Oscar.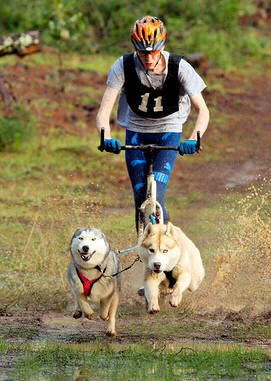 The kids "mushing" it through the water in full flight; at the helm Harry and Sindi with
John Antrobus bringing up the rear!
Quality Versatile dogs available for Show, Companionship and Sled Dog Racing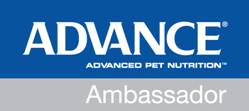 Contact Details
Brian Parker
Lewiston, SA, Australia
Phone : 0417724223
Email :
[email protected]
35390 Visitors