About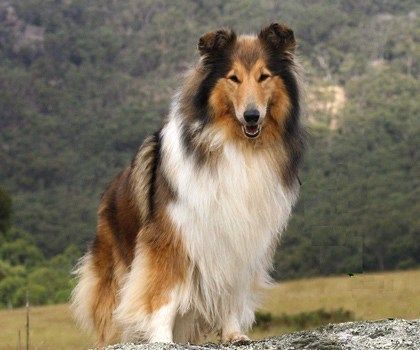 "Birrilee" is the home of Albermayne Rough Collies; situated at the foothills of the Blue Mountains.
My dogs enjoy plenty of free running exercise on grassy acres, further a field there are hills and woodland for them to explore as they have a game of chase, with the occasional rabbit, fox or kangaroo adding to the thrill of it all. Afterwards all that's needed is a dip in the sparking water to cool off!
My involvement with the breed traces back many years to my childhood in England when my parents owned a couple of Rough Collies, a litter of puppies was bred, and this coupled with a visit to a local dog show and seeing so many Collies gathered together inspired me to one day breed and show my own dogs.
During the 1970's and 80's I followed the English show scene, visiting many breed club shows and seeing first hand some lovely examples of the breed and also the top winners of the day.

In 1988 I emigrated to Australia and two dogs, namely Albermayne Lucinda Lace (Elsa) and her dam, Arranbrook Gold n' Delicious of Albermayne (Poppy) accompanied us along with Coco, our Siamese cat. Poppy was in whelp to the late Thelma Duncan's Brettonpark Country Tweed and in due course she whelped a litter of 9 sable and white puppies in quarantine, sadly only 5 survived. Poppy and her offspring are behind everything I have bred.

Over the years I have aspired to breed Collies that are true to type, and sound of mind and body. I hope you enjoy your visit, and I take pleasure in presenting to you a selection of my dogs both past and present that have played an important role in helping me establish a line of dogs that I feel do justice to the breed.