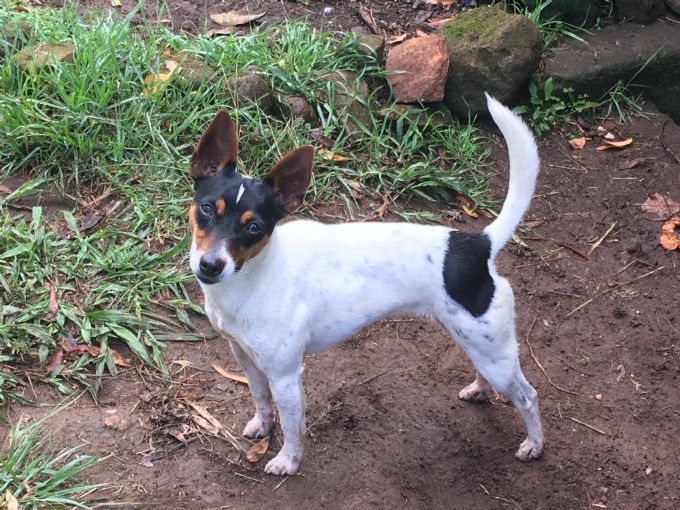 Welcome to Zemirah Tenterfield Terriers
Zemirah means "song of joy" and I think that's very appropriate when it comes to these beautiful little dogs.
We are a small kennel located in the lovely Chillingham area just over the Queensland border near the Numinbah Valley. Our dogs live on our acreage with us and enjoy their days out and about on the property with us. They are very loved and a huge part of the family. They are well socialised and used to being around farm animals such as horses, goats and chickens. They also spend a lot of time with our children and are therefore well suited to family homes.

I'm passionate about breeding quality, sound and true to type Tenterfield Terriers from great lines who are happy, healthy, and confident with great temperaments.

All our dogs are vet checked and screened for PLL and CHG, or clear via parentage. All pups are sold having been wormed, microchipped and vaccinated to approved homes. They also come with a puppy pack and our ongoing support wherever needed.

Please feel free to contact me anytime regarding our Tenties and thank you for your interest in these amazing little dogs.
Contact Details
Lauren Warne
Chillingham, NSW, Australia
Phone : 0408 987 855
Email :
[email protected]
00002035 Visitors