Breed Information
Sub-links for this page
UPDATE ON NEW IVERMECTIN FINDINGS

TEST UPDATE - IVERMECTIN SENSITIVITY MDR1 IS NOW AUTOSOMAL DOMINANT
Recently (Sept 2016), a new scientific publication has concluded that Ivermectin Sensitivity Multi Drug Resistance has in fact an Autosomal Dominant mode of inheritance (It had initially been found to be a Recessive condition).
These new findings mean that any "carriers" of one copy of the mutated gene can react to ivermectin and develop symptoms upon exposure like any dogs who are "affected" for this condition. Thus the same care should be taken with those dogs carrying one copy as those who carry two copies of the mutation.
Given this update, we are now reporting results for this condition as:
Clear/Normal
Positive/Affected Heterozygous One Copy (previously reported as CARRIER)
Positive/Affected Homozygous Two Copies (previously reported as AFFECTED)

PLEASE CLICK LINK BELOW TO GO TO ORIVET INFORMATION
https://www.orivet.com/store/canine-disease/ivermectin-sensitivity-mdr1-multi-drug-resistance-
The Shetland Sheepdog is classed as a small, long haired working dog.
Their appearance resembles that of a Rough Collie, but as you can see, they are smaller and
are indeed their own individual Breed and possess qualities which separate them from the Collie.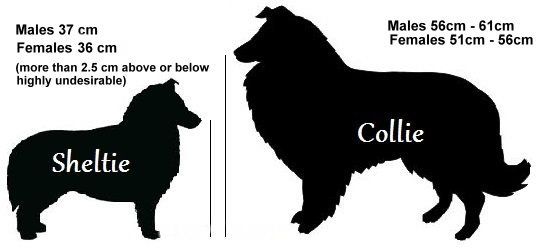 it comes in five colours as shown below.
BLUE MERLE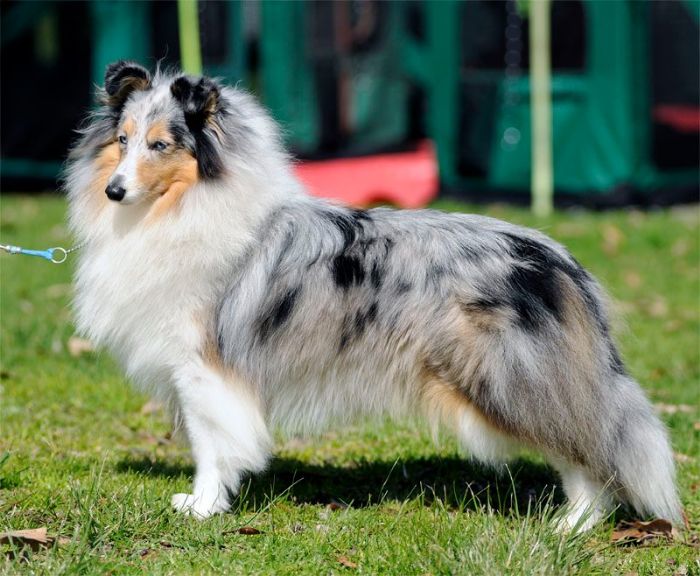 BI BLUE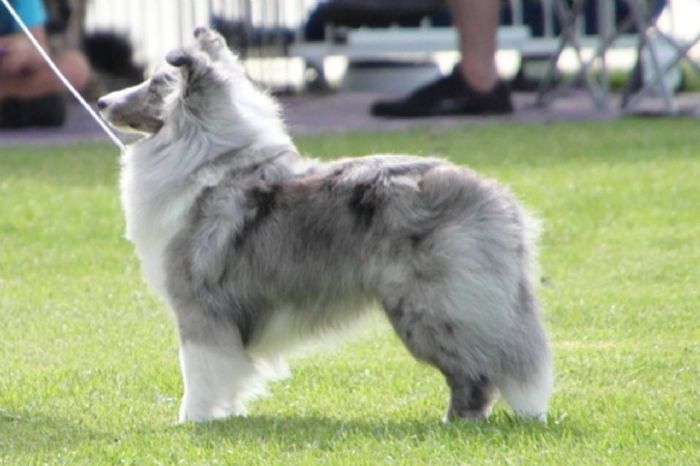 SABLE AND WHITE
(From Wheaten Gold, through to clear Gold to Dark Shaded)

TRI COLOUR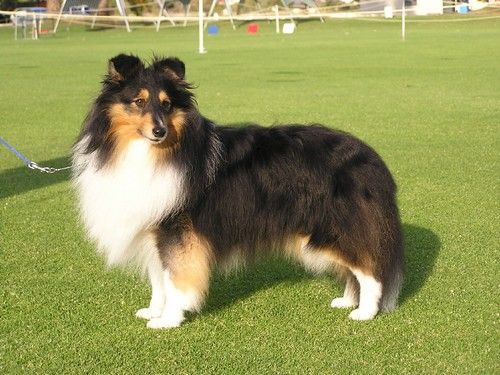 BLACK AND WHITE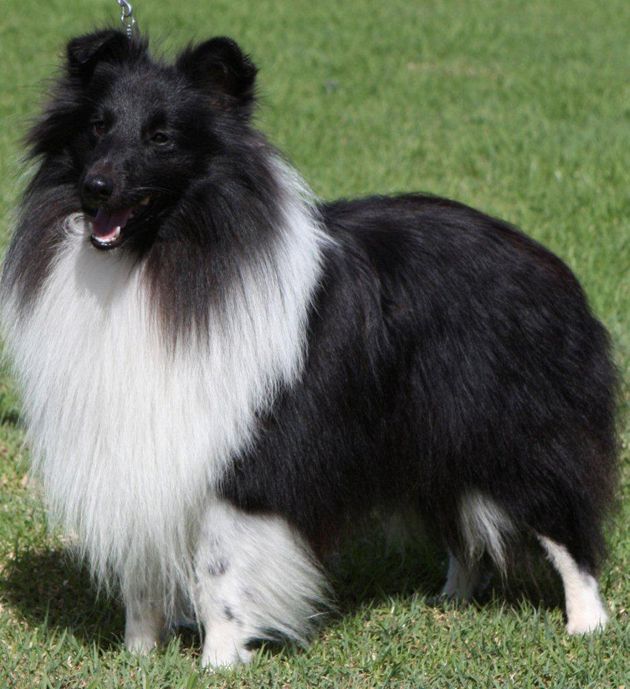 Average weight is between 6 to 10 kg, depending on the size of the dog. They have a life span of 12 to 16 years, some living longer with good health throughout.
The Sheltie can be as the breed standard states. reserved to strangers, but should not be nervous. They make great companians and fit a range of situations. They excel in Obedience, Agility, Flyball, Herding and many other dog sports. They also make wonderful house companions, easily trained and responsive.
Shelties have a double coat, the outer being the Guard coat and then the undercoat sits beneath. They will need a good weekly brushing and also stripping out the undercoat at times of coat drop. The coat acts as insulation against the cold and the heat and is very good at expelling dirt and water, so bathing is really only needed as required so as to not strip the natural oils from the coat that is needed to keep it in great condition.
Shelties are quite a healthy breed, with only a few known congenital conditions. However, as with all animals sometimes mother nature has her own ideas despite the best of breeding plans. There are eye conditions that may affect them called Collie Eye Anomaly (CEA), which is the mild form of Choroidal Hyperplasia (CH). This is a non life threatening and non-progressive. Breeders can now DNA test for CEA on young puppies to ensure results are known before they enter their new homes. It is good to note that as this disease is non progressive, mild affected dogs with CEA will have no impairment to vision and live long lives. Breeders can also now Dna test for MDR1 (Multi Drug Restitance) and VWDIII (Blood Disorder) along with a new test available to them for DM (Degenerative Myelopathy) Breeders can also Xray adult Breeding stock against HD (Hip Dysplasia), and although it is rare, it can appear in progeny from tested breeding stock, and it can also be caused by environmental conditions.
It is important to seek out a reputable Breeder when looking to add a Sheltie to your home, these Breeders are dedicated to the Breed and offer years of experience in your choice of puppy to fit your situation. They offer lifetime support and are there to answer questions as your puppy grows.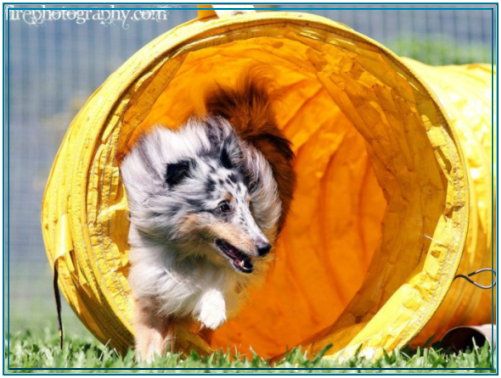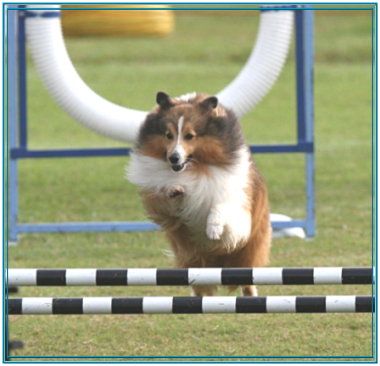 Also a wealth of information on this fantastic Sheltie site
http://www.sheltieplanet.com/sheltie-faq.php