About Us
Hi and Welcome to Rydoc Amstaffs

.
Our love for the
American Staffordshire terrier began back in 2006 when we were looking for a dog to go running with.
At the time we were looking at the Staffords when someone brought it to my attention 'you know these staffy's come with longer legs'. Personally, we had no idea and had never heard of the American Staffordshire Terrier, but f
rom that moment started researching the American Staffordshire Terrier.
From my background with high energy (kelpie) and strong (Rotti) dogs, I figured this sounded like the type of dog for us . So in 2006 I brought my first Am Staff .
2010 saw Rydoc Amstaffs established.
Our vision of what the Amstaff looked like back then is a far different one of what we have today. The way we see it, if you aren't evolving then you're going backwards which resulted in
the changing of the lines and style of Amstaff we'd had in the past.
With thousands of hours of research from Amstaffs all around the world and with new influences in mind, we came across a litter in Australia from Amstafomine Kennels (Deb Hughes) SA, one of my favourite dogs was the grand sire (CH Playmakers Cotton Dragon). After many chats over the next few months, the litter was born and in that litter was a phenomenal puppy, which we called Mayah - Amstafomine Against All Odds. After campaigning Mayah around the country, she is now known as, MBISS MRBISS GR CH Amstafomine Against All Odds JC .
2015 saw Sid RUBIS MBISS GR CH Anitefire The Main Event (AI) join the team from Anitefire Kennels (Christina Tschutura) QLD.
The moment we saw Sid for the first time, we just wanted him. His fun personality was infectious and he could move in the show ring like no other .
2019 saw our very first import from Serbia. We (Rydoc) teamed up with (Amstafomime) kennels to import the beautiful Arya - (Ch Party Breakers Arya Stark). Bred by Malden Stevanovic (SRB)and housed by our good friend Rinaldo Kvesic in Croatia.
We are thrilled with what she has to offer going forward and holds the key qualities we were looking for.
We are forever thankful of these two ladies and Men for their vision in their breeding program that produced these three exceptional dogs and the breeder before them, also for their influences. We are forever grateful for their time and effort .
Here at Rydoc we are all about the all-rounder Amstaff. Energetic, highly trainable for any task, with temperament and heath being front of mind, whilst maintaining the desired breed type.
With this in mind, we evaluate our breeding bitches from some key points
Temperament, health, physical quality, phenotype and genotype
We have also imported a number of high character males ( via Frozen semen ) with those same qualities.
You will see our dogs personality / temperament shine in and out of the show ring which is so important to us as their well being and happiness is paramount.

Our vision for the future is to use semen imported internationally to improve our line here in Australia for absolute stunning show quality, whilst maintaining sound health and temperament within all of our dogs.

Feel free to contact us for any further information or for any enquiries you may have.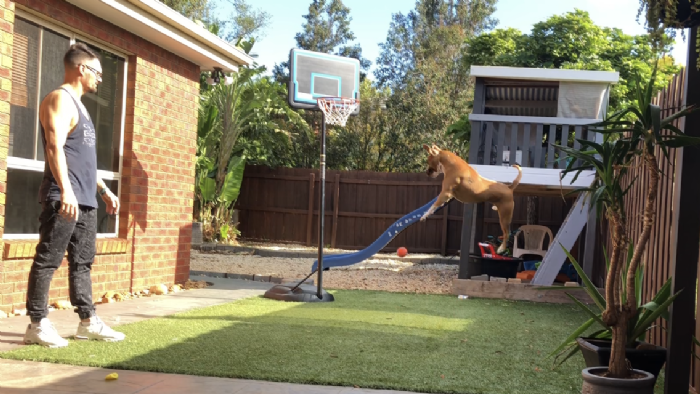 Contact Details
Ryan Eddy
Werribee, VIC, Australia
Phone : 0428351223
Email :
[email protected]