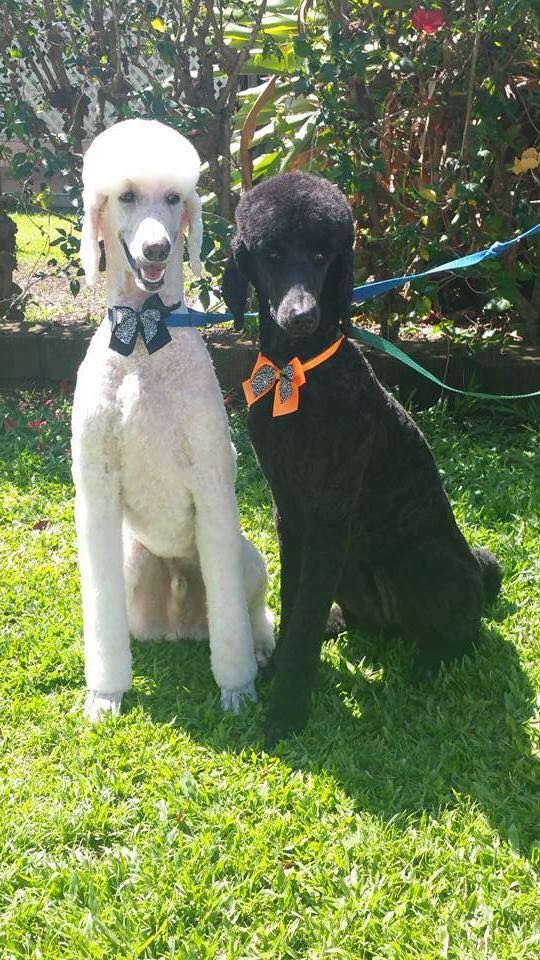 Welcome to my web page.
My DogsNSW Membership Number is 2000785090.
I am a financial Member for 2017/18 of the Poodle Club of NSW Inc
We have repeated the mating of Pixie - Manray Espana Blanca (full sister of Joe and Gigi above) to Grover - Grand Champion Bouffant Call The Papparazzi and the ultrasound indicates a good, big litter of puppies is due to arrive on or about the 9th October 2018. See Pixie's pic under the puppy tab.
Here are pics of Pixie (white) and Grover (black).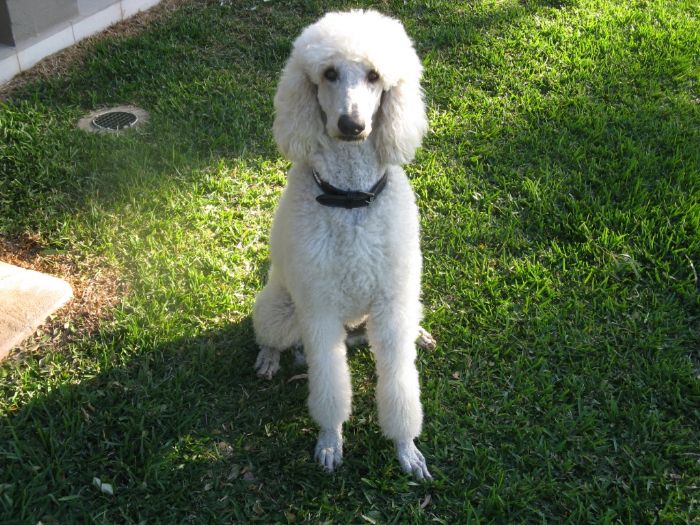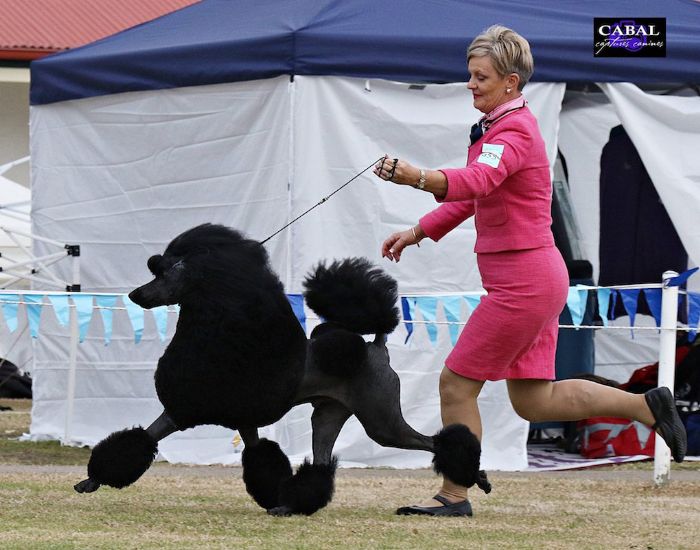 Pixie's mother is our gorgeous Maya, from Pennsylvania USA. Also known as Ch Unique She's Right on Time (Imp USA). Pixie's father is Kooper (Manray Day Lewis), a lovely big black dog we bred in 2005 who sadly passed away in early 2018.
Here is a pic of Maya the day in November 2012 when she became an Australian Champion just 9 months after arriving here, and another of Maya after her first litter, which included Pixie, Gigi and Joe above, and Manon, Kobe and Blitzen below.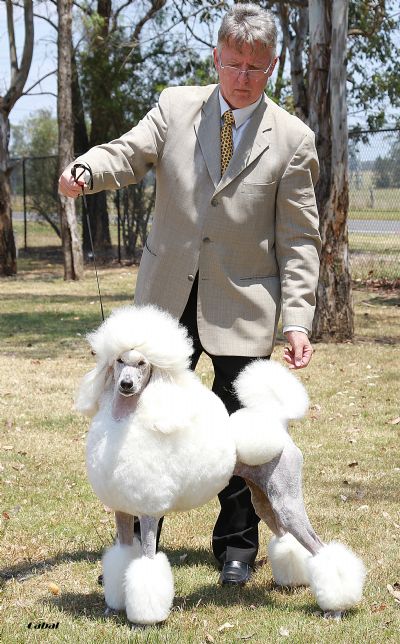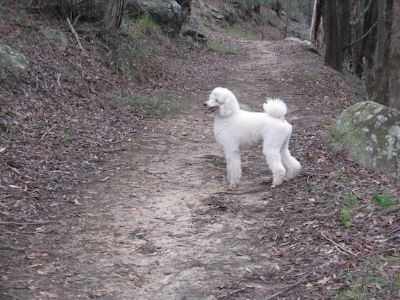 Here is Manon, much spoiled but also cleverly trained by Erika. Manon is Joe and Gigi's sister. Manon was a great hit at the 2016 Doglovers Show in Sydney.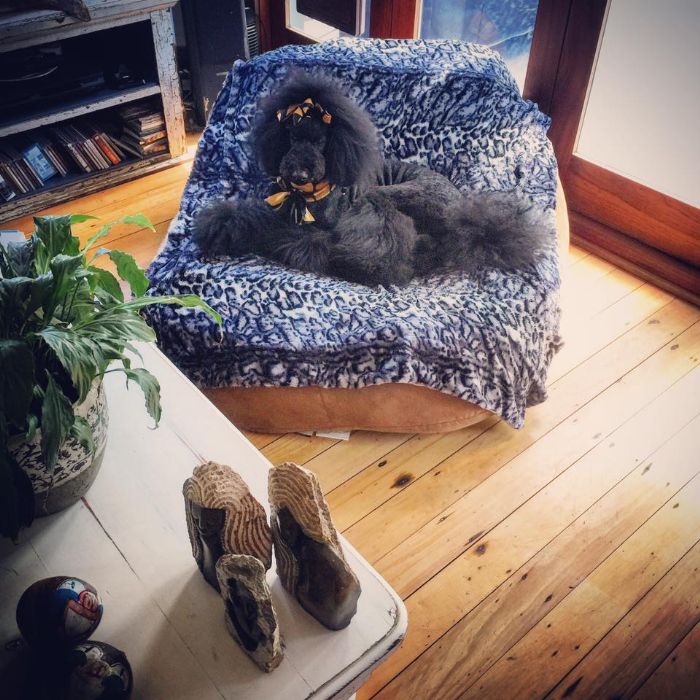 Two others of Maya's October 2013 puppies sired by Manray Day Lewis: The black male Kobe at 6 months and the white female Blitzen at 7 months.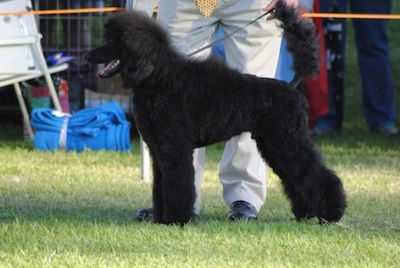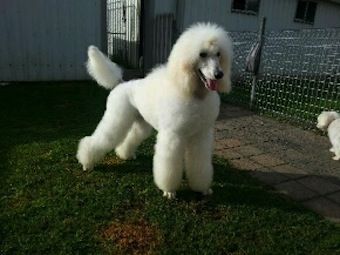 Contact Details
Tom Mangan
Woy Woy, NSW, Australia
Phone : 0419620160
Email :
[email protected]
12617 Visitors