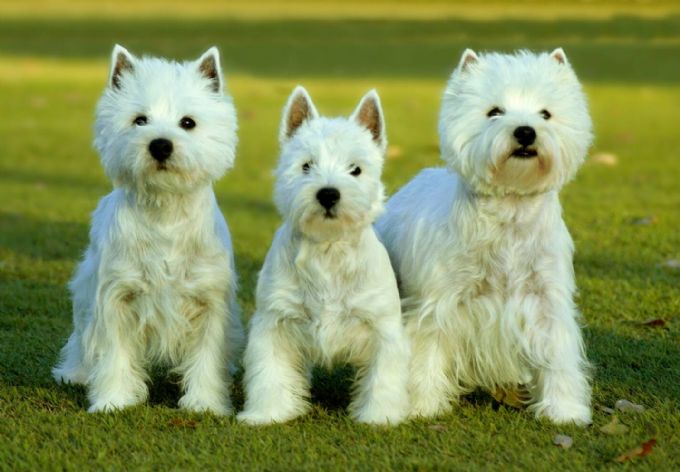 BREEDING FOR TYPE & TEMPERMENT
We live about a 1hr and half outside of Brisbane in the beautiful Somerset Region with our beautiful westies as well as chooks ( that we also show) and a couple of cats.
We have been breeding and exhibiting westies now for 13 years, & before that I have come from exhibiting show horses for the past 20 years before that.
I love to groom and chose the westie not realizing how much work actually goes into keeping and maintaining that beautiful white crisp coat & the look with the chrisanthyem head that is most recognizable with this gorgeous breed. I fell in love with the independant nature and attitude and really enjoy the challenge and grooming time that I get to spend with our dogs as it is my relaxation time as well as a very enjoyable hobby.
My first westie was "Chloe" taught me so much about these tough little dogs and was my best friend and even though she wasn't a great show dog, she did put up with me learning to groom and finishing her to her Australian title. Chloe was my first taste of the dog show world and before to long I was hooked! Chloe was taken from us in 2013 by being bitten by a brown snake where she wasn't even 5 feet away from us. Chloe will always be in my heart and never forgotten.
Finally after a couple of years I longed for another westie in our life and so become the start of our new westie family as we have now. Our show dogs are just as much our valued family members as well as our show dogs and get to enjoy playing in the dirt and living in the house and taking over the lounges. It is important to us that when we entrust a westie puppy to a family they will be just as muched loved in their new homes as they are with us.
OUR WAITING LIST
* We do not sell puppies to people who plan to breed from the puppy unless they are a registered ANKC registered member & we have agreed to the pup being shown & placed on the main register.
* All our pet puppies are sold on the LIMITED REGISTER ONLY.
* Our puppies are sold as PETS ONLY & are sold with a desexing contract.
* We want our puppies to be part of your family & be allowed to have access to sleep & live inside of your house.
* We do not currently have a waiting list for puppies & we do not have any available for sale at this present time.
* Please do not support Puppy mills & research your breeder carefully.
00005892 Visitors